Scoring more than 1 wide &
How to score a no ball with runs or more than one no ball
The setting is that all wides and no balls will be re-bowled

The match is at 76/1
Press Wide: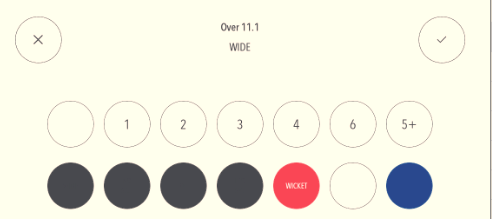 Press 3 and press the tick
The score has moved on to 79/1

The app recognises that the next ball is the extra ball (both numbered as 11.1)

You can add as many wides as you want by pressing the Wide and the 5+ button: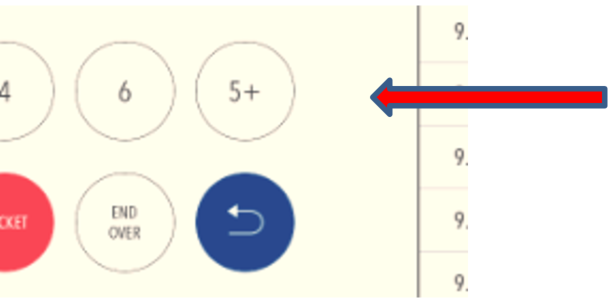 The 5+ button allows you to score up to 999 wides
No Balls
The match is at 18/2 when the No ball button is pressed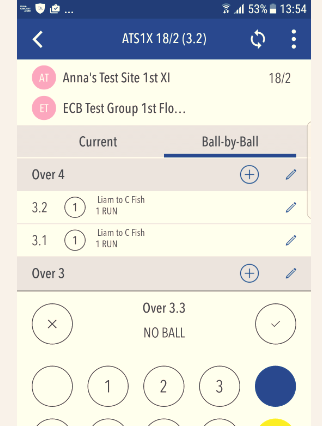 After pressing 3 you are asked a question: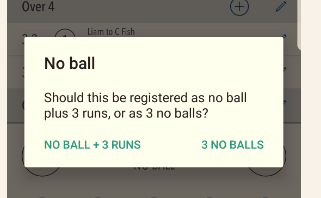 In this example I chose 3 No balls. The ball-by-ball score reflects this:-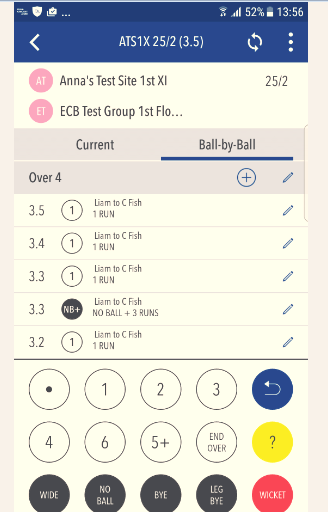 You can also see that the extra ball for the no ball is also logged as 3.3 in the over.
As with the Wides, you can press the 5+ button to select a no ball plus runs or 5+ no balls.