How Do I Create Competitions For Historical Or Unadministered League/Cup Fixtures? Follow
How do I create competitions for historical fixtures?
Many people are adding their club 'back history' to play-cricket. For old league matches, they could previously create a 'free text' entry for the league or cup; this led to many different variations for what were essentially the same competition, division and season causing stats to be fragmented across multiple entries. 
In order to improve the quality of those statistics and so that we have a single entry for each competition that everyone can use going forward, we have now implemented a more structured approach. 
When adding a new 'historical league fixture, give details of the date, team etc. as normal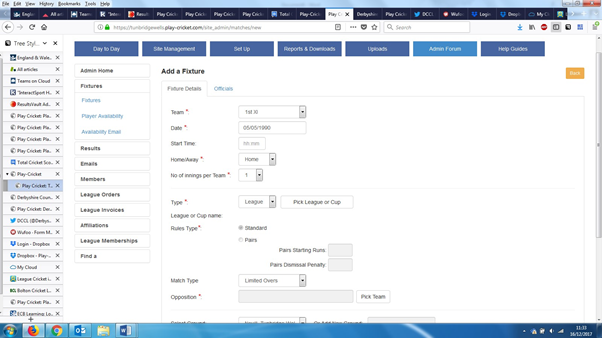 When you click the 'Pick League or Cup' button for a fixture created from your club site, you will no longer see a list of the 'free text' entries that you had used previously.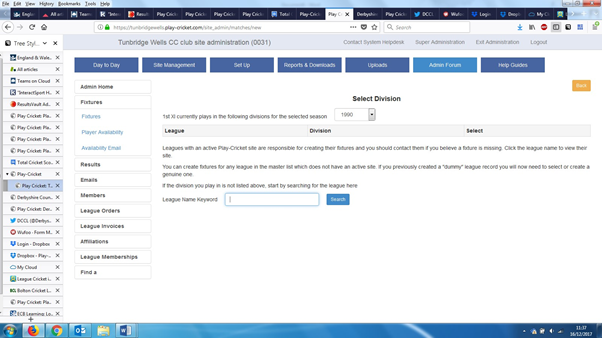 Instead you must search for a competition; be as general as possible regarding this – don't include sponsor names, divisions or seasons.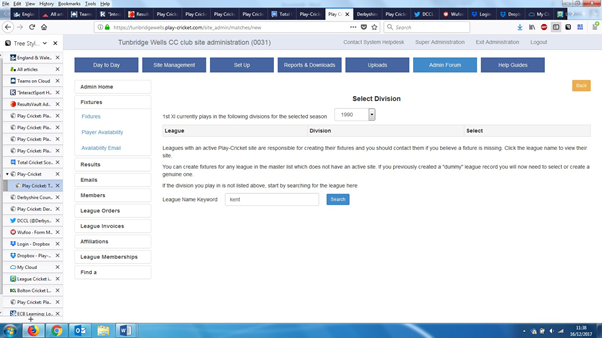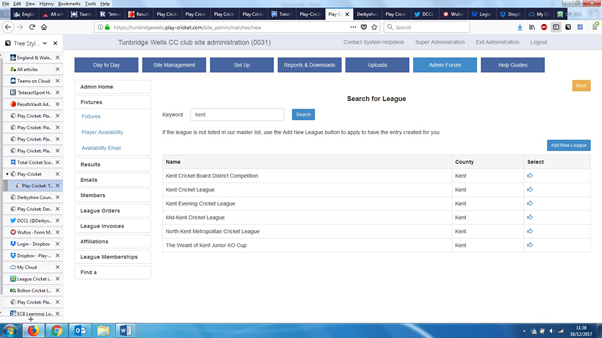 If the competition appears in the list of results returned then you can select it and select or add a season and division as appropriate.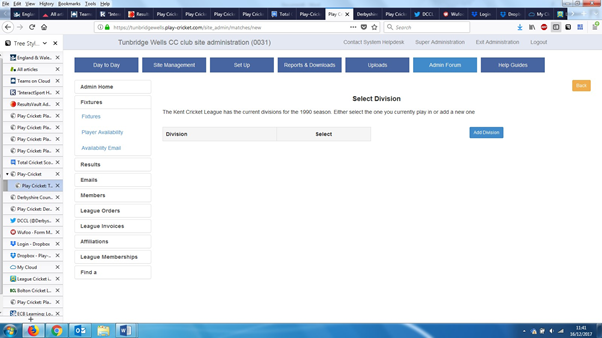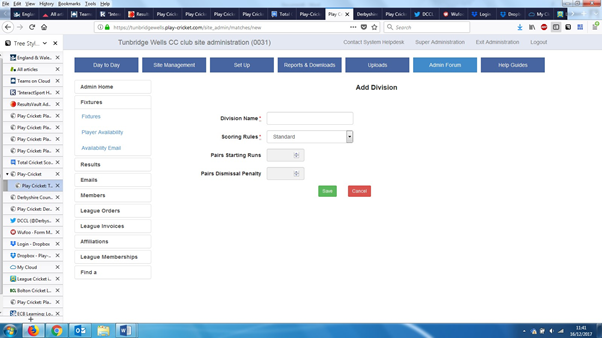 If it doesn't appear in that list then you can raise a request; again just the league title is required – no sponsors as they can change over the years. Division and season are not required – you add those to the league once the entry is approved