Viewing Wagon Wheels (PCS Pro) Follow
Step One:
For overall team wagon wheels, select Statistics, Team Wagon Wheels and then the innings you would like to view.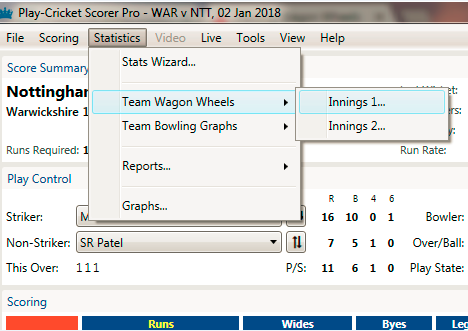 Step Two:
This will bring up the team performance including various analysis of wagon wheels and ball data; of which all are customise-able allowing to to look at specific data such as individual player data. 
Alternatively if you are after a quick look up of an individual players wagon wheel you can do this by right clicking the mouse on the players name in the scorecard and selecting Wagon Wheel.