Retiring And Un-retiring A Batter (PCS Pro) Follow
Video Tutorial Attached at bottom of Article.
Retiring a Batter:
Click on the downward arrow next to the Wicket symbol in the Scoring box: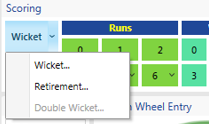 Then select Retirement.
This will cause a pop up box to appear: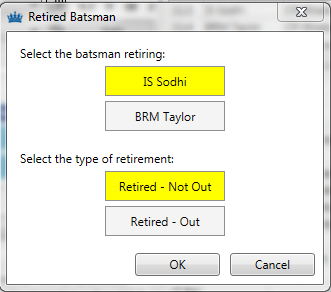 Select the Batter and type of retirement (these will then highlight in yellow) and press ok.
Un-retiring a Batter:
Once a wicket has been taken the next batter in the batting order will automatically come to the crease

Select the new batter.

And then replace them with the returning batter from the drop down list.

Once the next ball is bowled the scorecard will update itself.