Creating And Downloading A Fixture (PCS Pro) Follow
Please Note: This function is only available to Main or Fixture Administrators.
Creating the Fixture:
Step One:
Go to Day to Day>Fixtures>Fixtures>Add New Fixture.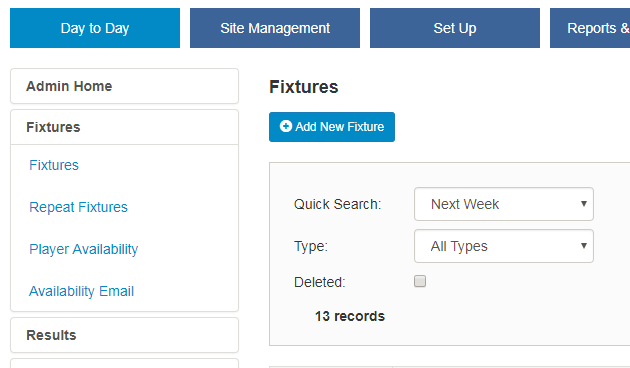 Step Two:
Add the fixture details (all boxes marked with * are compulsory)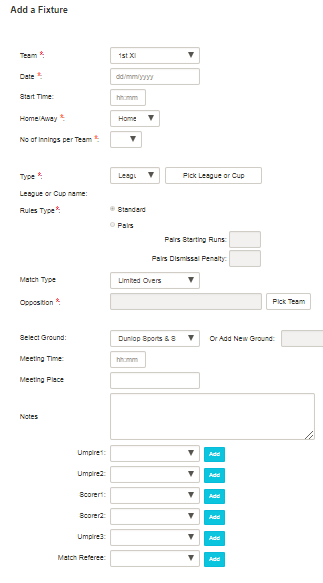 Press Save.
Step Three
If the team is known beforehand you can enter them by clicking on the Team icon.

You can then enter your team: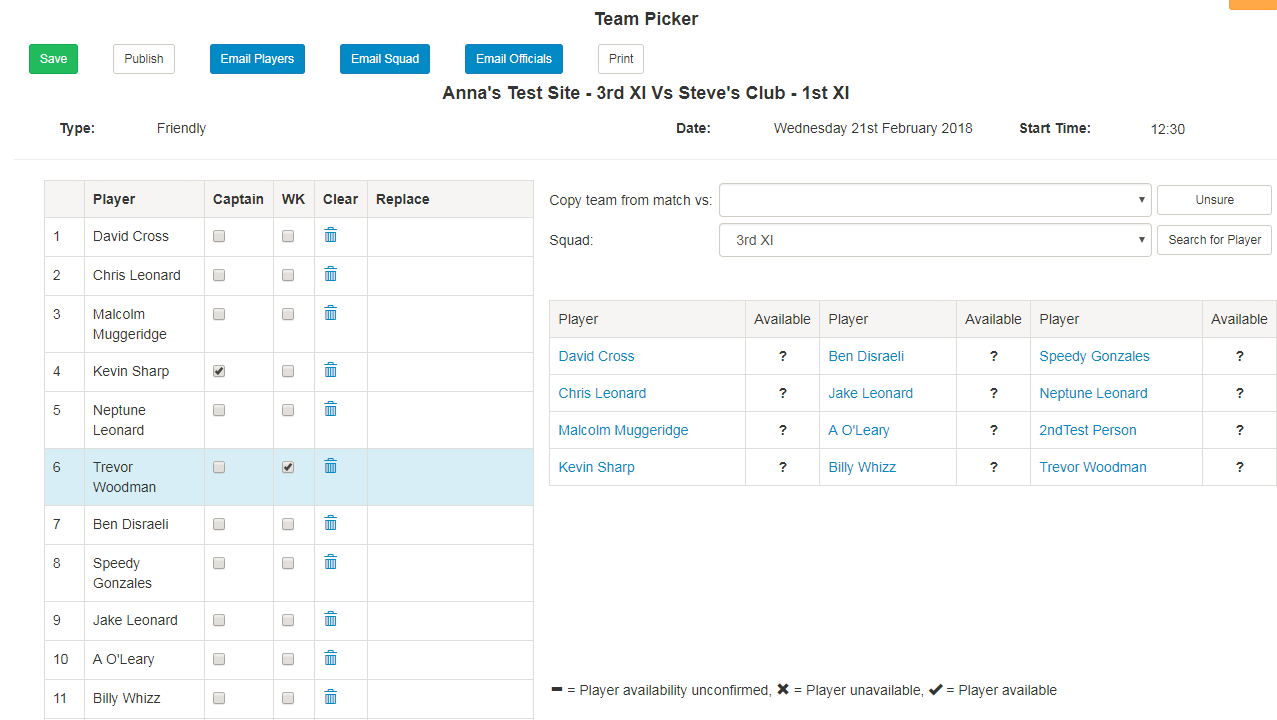 Once entered, press Save.
Downloading the Fixture:
Step One:
Open and log into PCS Pro.
Select File>Start Match From Fixture

Step Two:
Select the club/organisation and the date range for the fixtures. 

Press Continue or Double Click  on the fixture to enter it.
Step Three:
 Enter match details if needed (Items marked with an asterisk are compulsory)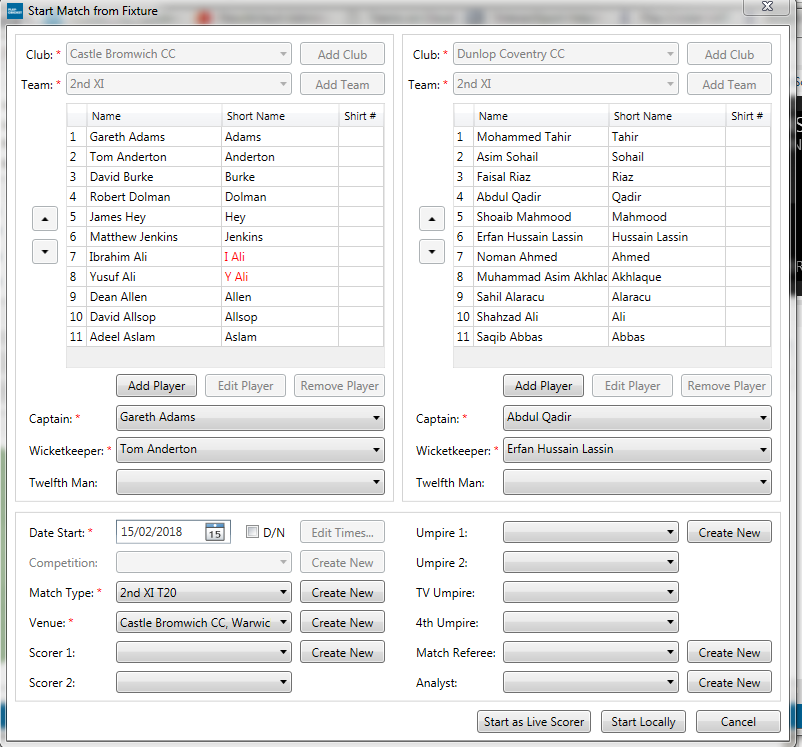 Once details are entered you have two options; Start as Live Scorer or Start Locally.
Start as Live Scorer- this will allow you to score live, uploading the match over by over to the Play Cricket site and also the Play Cricket Live app.
Start Locally- this is the offline version, meaning you need no internet connection to score the fixture.