Creating Sub-Fielders For Dismissals (Catches, Stumpings, And Run Outs) (PCS Pro) Follow
Click on the Wicket button in the Scoring window: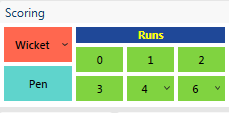 Select the type of dismissal: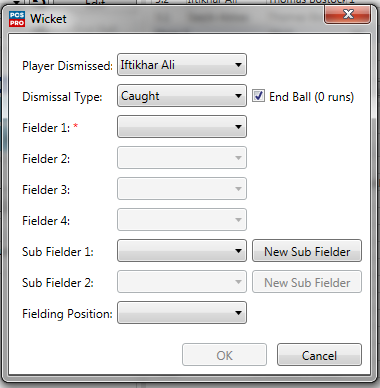 Click on New Sub Fielder.
A pop up will appear asking for a name: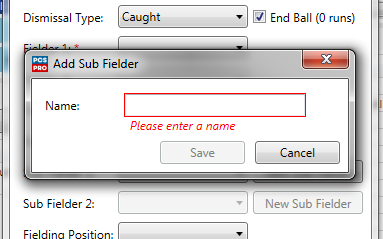 Enter the Sub Fielder details and press Save.
Select the Sub Fielder you want from the drop down list and press OK.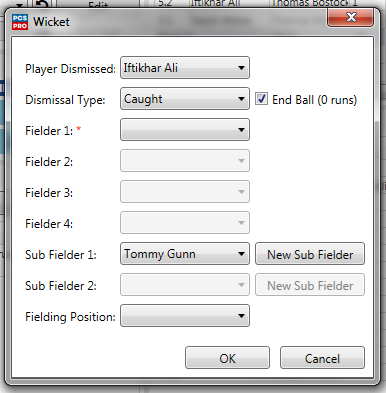 The Sub Fielder will then be shown on the Scorecard and Ball By Ball windows: