Adding A Player To A Club via the Member's Database (Junior Cricket) Follow
Entering a new player from scratch
If the player has not come from another Play-Cricket club, click the new Member button to get the following screen: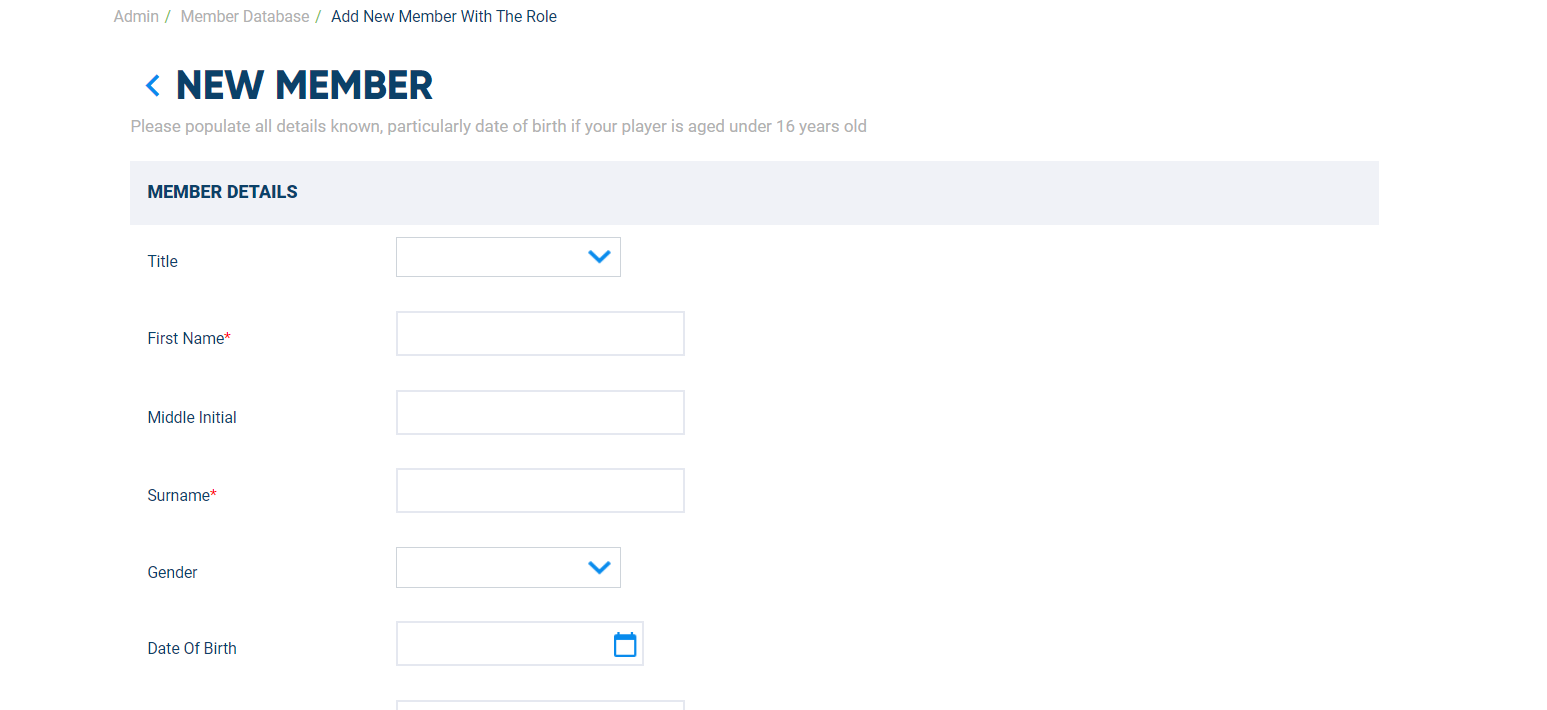 The Display Name facility may be used to differentiate between players of the same name at a club e.g. father and son with the same name, or for safeguarding purposes. The player's real name will be visible to administrators with access to the member database and to league administrators if the player is registered with a league.
Complete the details and include an email address for at least one parent under parental contact if the player is under 16 years old.