Inactive Members with Roles Requiring Review Follow
A process will be run by a Play-Cricket administrator to identify possible inactive members who have active roles. It generates workflow in Play-Cricket sites sites to review whether the person's record should be retained, or the role(s) should be removed.
The Admin Home page will display the item 'Members records requiring review' as illustrated below: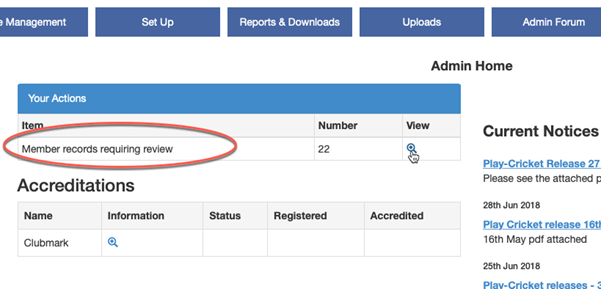 Click the View icon to see the list of members to be reviewed:

Now tick the checkbox for members who are either still playing or need to have their roles removed and click on the appropriate button. Repeat the procedure for the members that are left in the list.
If you make an error, then contact the Play-Cricket Helpdesk to get the error corrected.