Leagues - Result Entry Validation. Content Validation (Cancelled Matches) Follow
This area deals with notifications raised due to possible issues with the content of the result or scorecards.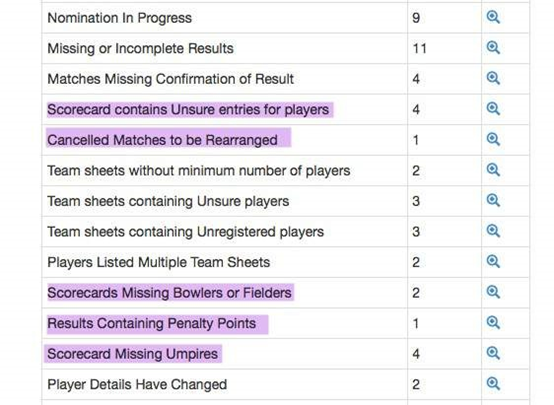 Cancelled matches
Matches which have been locked or are outside of the current season are excluded from this check.

There is a 'Don't Rearrange' button at the top right corner. If applied to matches that have been selected, the matches will be removed from the count of 'Cancelled Matches to be Rearranged'.
If you select the Rearrange icon, you will see a page like the following example: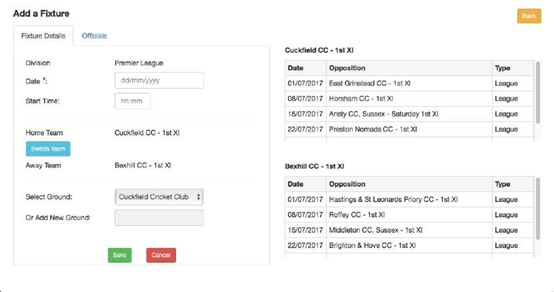 The right-hand side of the page displays the upcoming fixtures for each team so that you can see which dates are unavailable. Scroll down to see more dates.
When the fixture is saved with a new date, the system will create a new fixture, remove the notification from the list of cancelled matches and take you to the Match Officials tab to select umpires.