Removing admin roles from site members Follow
Removing a single role
When a person with an administrator role no longer has that role, to remove the role but leave the person as a member of the club's site, follow the instructions below:
In the member database search for the administrator role using the 'Role' dropdown list. The list will vary from club to club depending on the roles that have been created.
In this example I have selected the role of 'Main Administrator'.

Click the 'Search' button to find all entries in the database with a Main Administrator role. Tick the selection box for the person whose role is to be removed, then click the red 'Remove Role' button.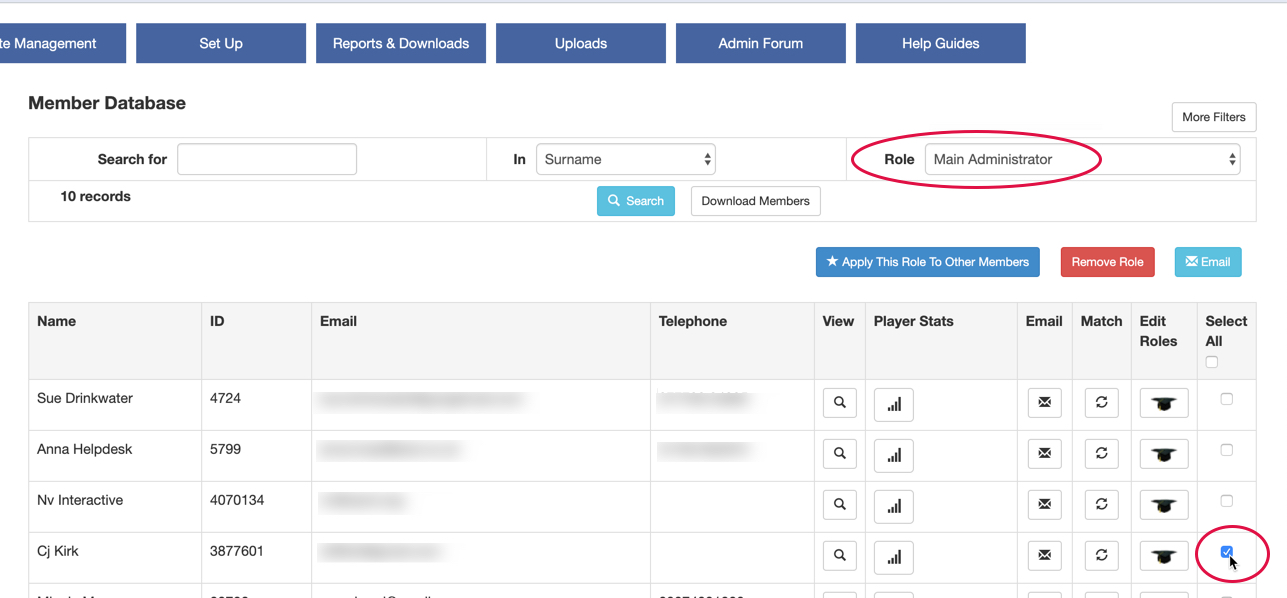 You will see a notice that asks you to confirm the action to be taken before clicking 'Yes'.

Removing a person from the site (all roles)
To remove a person's record from your member database, including all roles, set the Role field to 'All' before searching for the person to be removed.