Removing admin/squad roles from site members Follow
Removing a single role
When a person with an administrator role no longer has that role, to remove the role but leave the person as a member of the club's site, follow the instructions below:
In the member database search for the administrator / squad role using the 'advanced button'
In this example I have selected the role of 'Squad role'.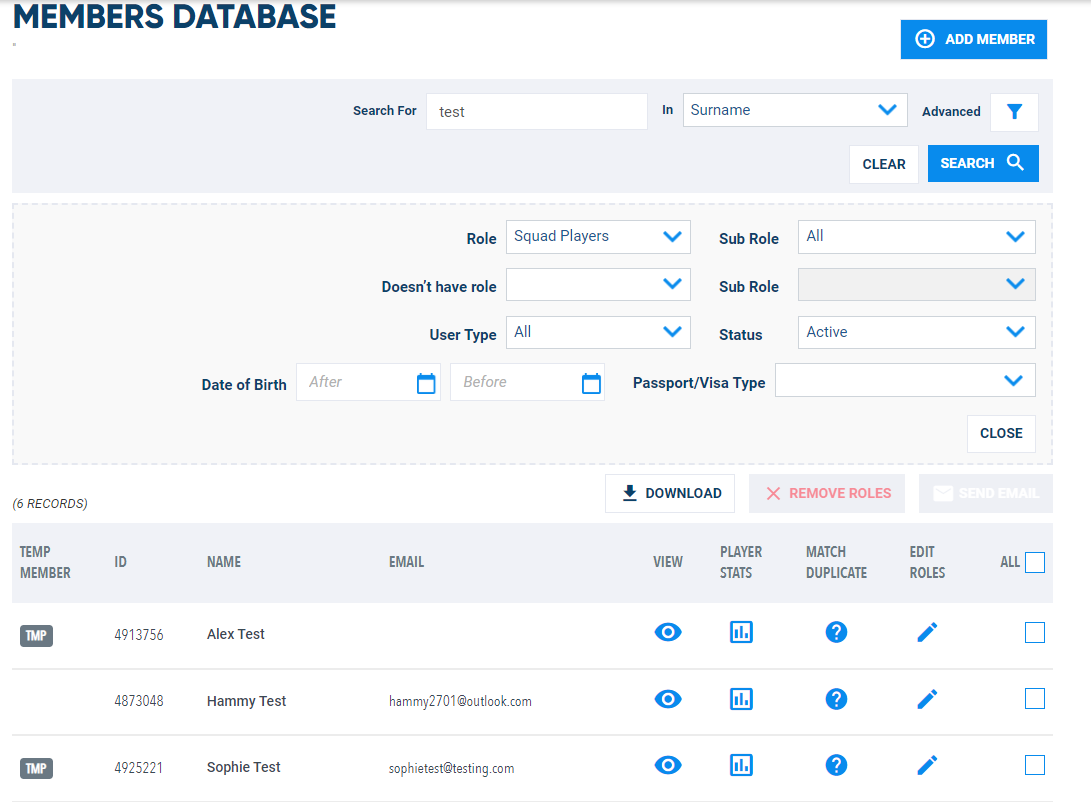 Click the 'Search' button to find all entries in the database with a squad role. Tick the selection box for the person whose role is to be removed, then click the red 'Remove Role' button.
You will see a notice that asks you to confirm the action to be taken before clicking 'Yes'.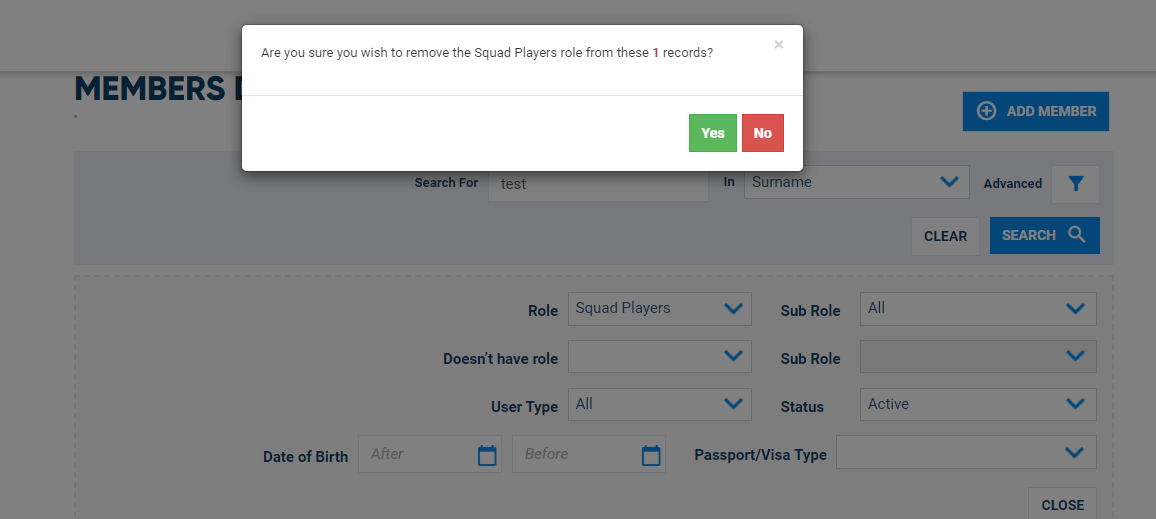 Removing a person from the site (all roles)
To remove a person's record from your member database, including all roles, check the tick box on a members record without filtering for a role this will remove the player. Stats will not be affected and will still show on the homepage of the site on scorecards and the Statistics tab.