The information supplied in this section is used throughout Play-Cricket to keep system users and the public aware of your club's location, grounds, officials, affiliations, sponsors and also how to join your club.
To update any of these details, go to Administration>Website Content>.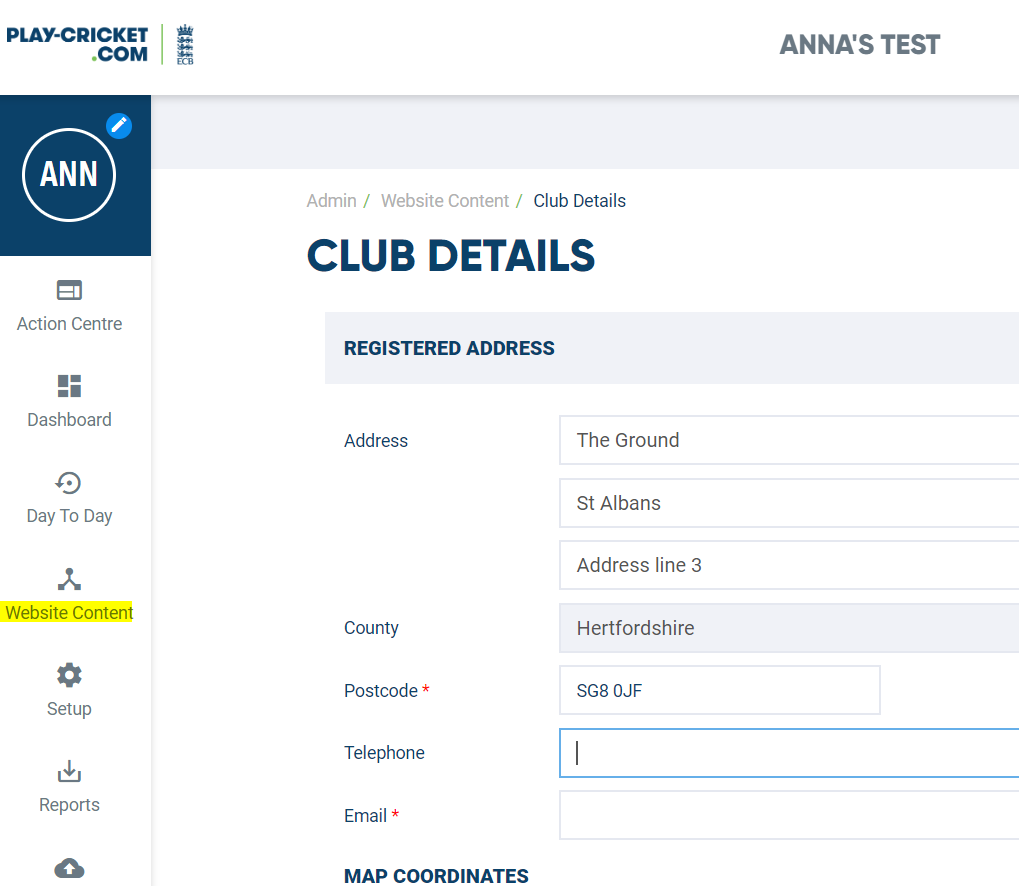 Club Details
The County part of the registered address is set when the club site is created. It is based on the club's geographical location and is used when searching in a directory for clubs in a county. It cannot be changed by the club itself so if incorrect, an administrator from the club must contact the Play-Cricket Helpdesk.
The Club email address field MUST be completed in order for messages sent via the Contact Club page to be received
The map co-ordinates may be altered to show a more accurate position of where the club is located. Use Google maps to pinpoint the exact location and take the co-ordinates from the address bar. Please note that for the map to show the clubs postcode must also be displayed
The registered address of a club may not be suitable to receive correspondence, therefore an option to supply a postal address is present. These fields should only be completed if the address differs from the registered address.
Playing Facilities
Select this tab to add a new ground or edit an existing one.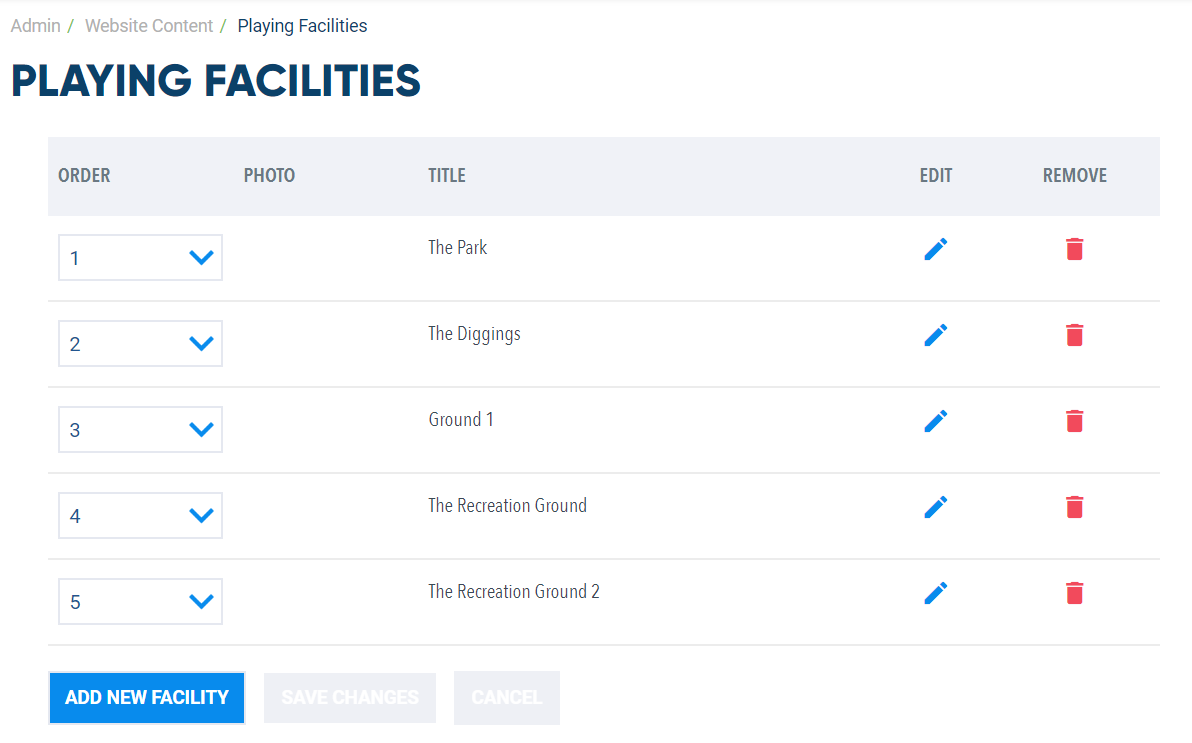 After adding the playing facilities, if you have a team that normally plays at a particular ground, then go to Admin>Set Up>Teams to edit the team details and select that ground as the 'Usual Home Ground'. This piece of information will be used when an administrator is creating fixtures involving the club.
Club Officials
As well as being viewable by the public, the information on this page will also be used by league and county board administrators to make contact with you.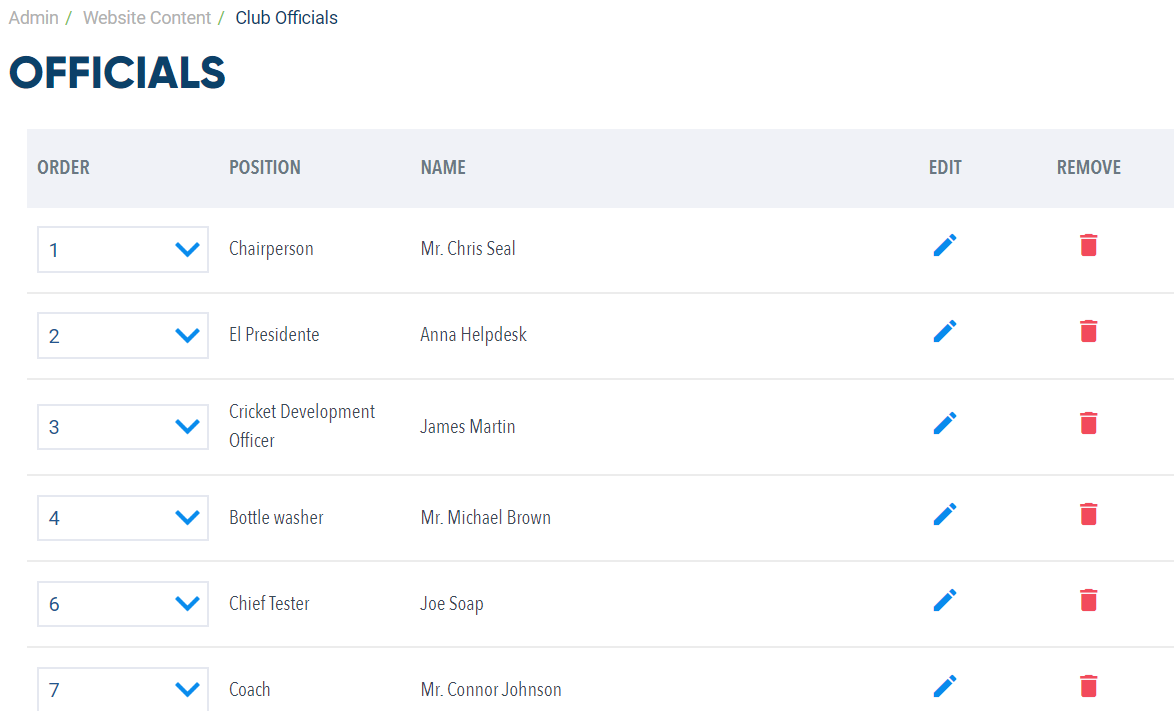 You may wish to display the details for all but a few. In this case, use the Edit icon for individual records to hide the details that the person does not want to publicise.
Joining Message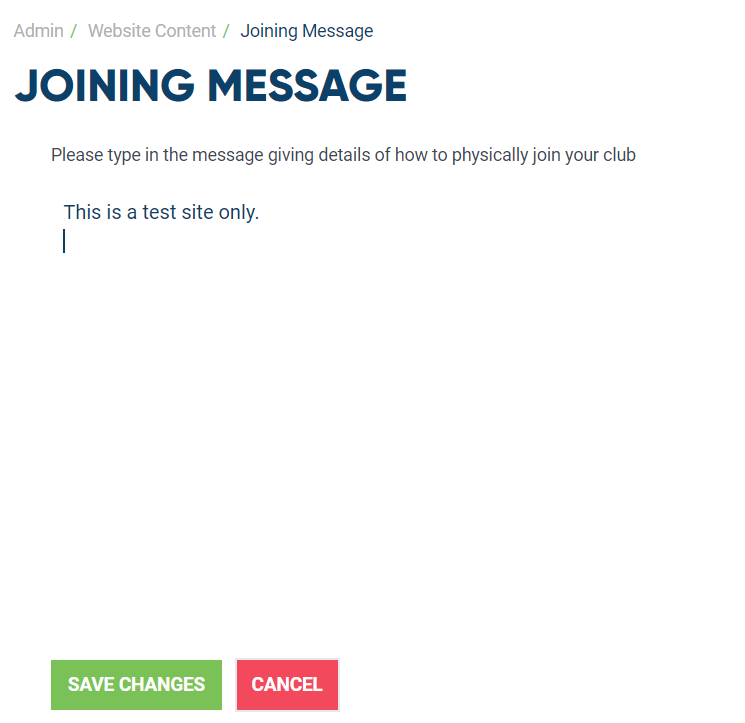 This needs no explanation.
Affiliations

Use this section to add affiliations to leagues and your county board. This will allow your site to receive news and documents from Play-Cricket site such as leagues and county boards.
Sponsors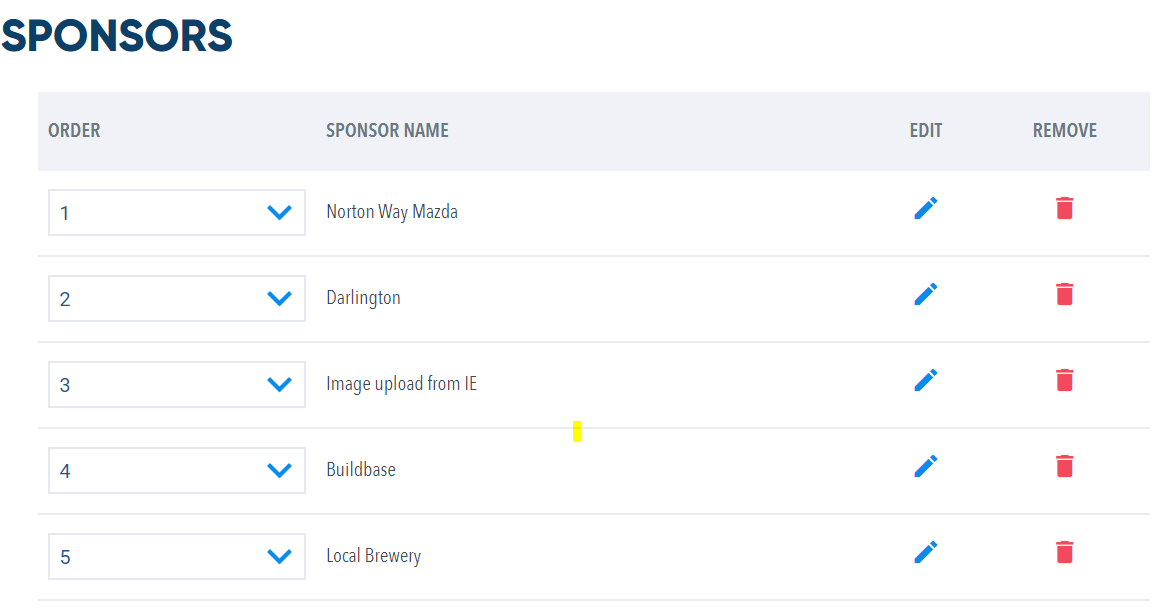 Add your sponsors' details to this section and the logos will be displayed towards the bottom of the public About Us page. If you have added a URL address, then clicking on the sponsor's logo will take you to the specified page for the sponsor.