Merging Records for My Players from Other Clubs Follow
If you are have main administrator rights to your club's site you are able to do this yourself; please use the following procedure:
Go to Admin>Day to Day>Members>Member Database, then click the Add Member button.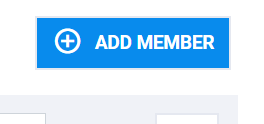 Enter the surname of the member concerned and club or county board where their other stats are located (this can be your own club if they are there and the entry with which they are associated has been 'lost') and search.

If that produces a result then select it. If not, either create a profile using the New Member option or contact the helpdesk if you know they have played for a previous club but cannot be found.
To comply with GDPR, a request for permission to access the record will be generated by Play-Cricket.
See the Member registered with another club section in the article Adding a New Member (post GDPR)