The Play-Cricket Sign-up Process Follow
Play-Cricket - The Sign Up Process
This document illustrates the process to sign up to Play Cricket in order to join any of the Play-Cricket clubs, county board or league sites.
Start by selecting 'Sign Up' at the top of any Play-Cricket site.
Alternatively you can sign up directly here.
Here it is from play-cricket.com:

Now enter your details on the form that appears and select Continue: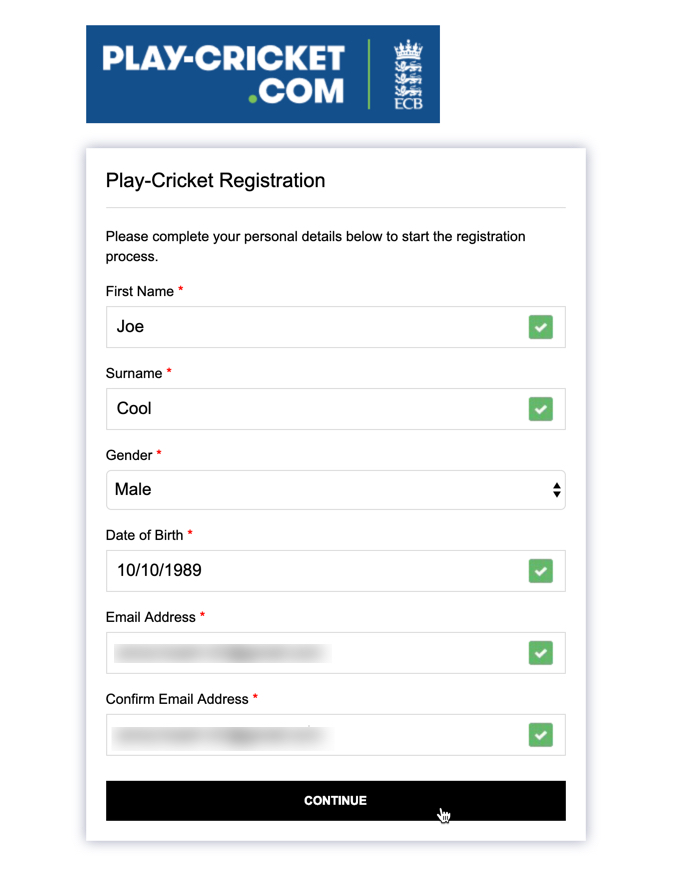 The next step is to create a password. These details are entered twice to check that you haven't made a keying error, so don't copy and paste your email address into the second box.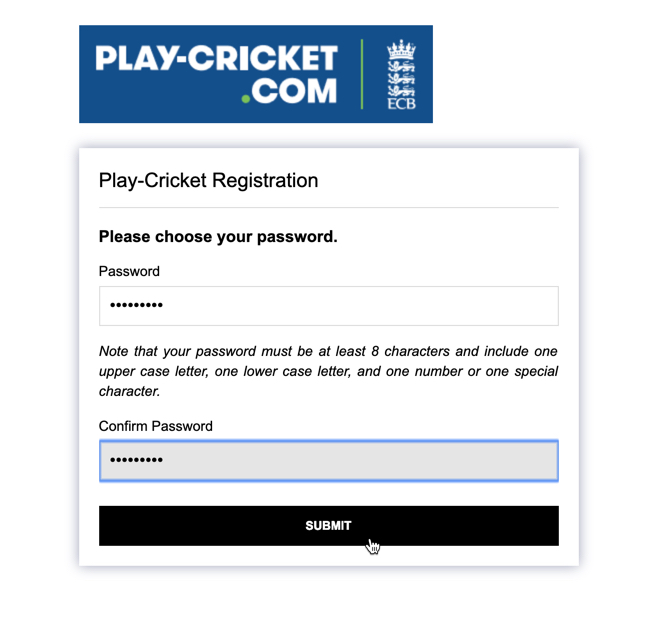 When you click on the Submit button, you should receive the notification below: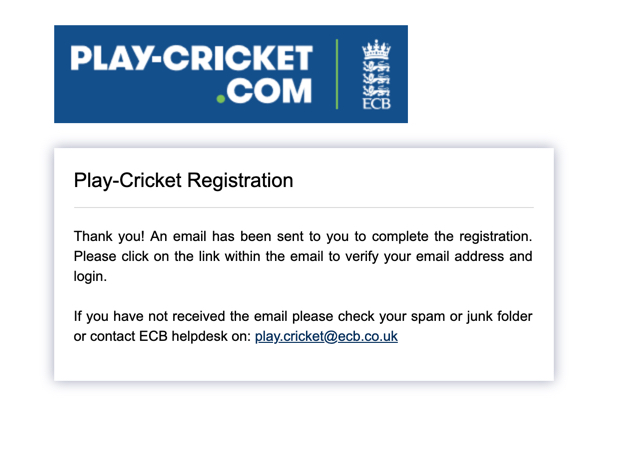 This is followed by an email, with a link to validate your email address.
See the example below.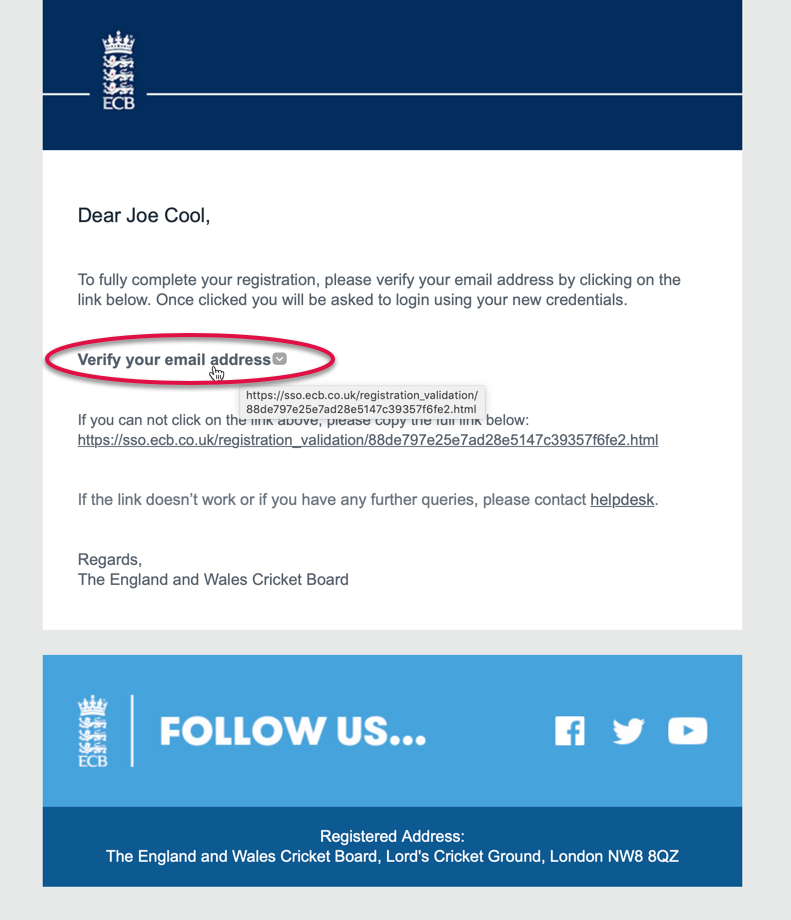 Click the link once.
If you see the following message, you may have clicked the link more than once.

In this case, just log in to play-cricket.com to continue the registration process.
When your email address has been validated, you will need to sign in to the login page using the password that you created,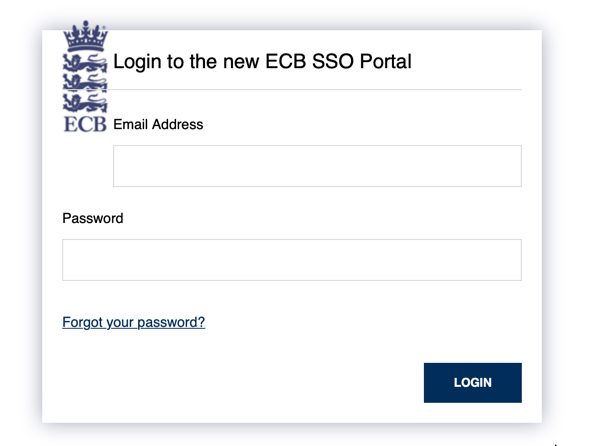 and then accept Terms and Conditions of use: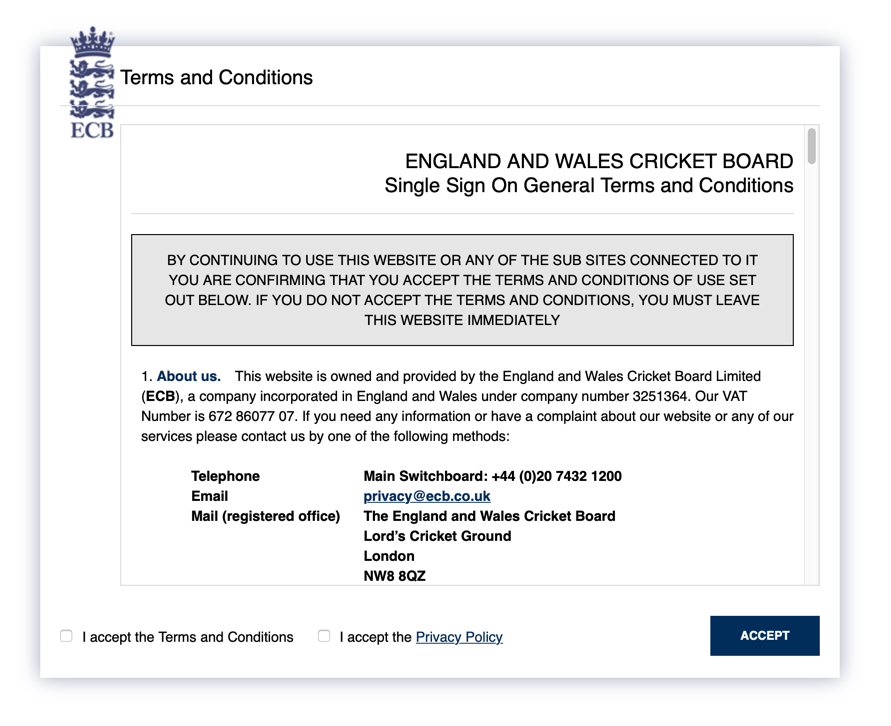 before getting the message below to confirm that your registration is complete.
Complete the Communications Preferences screen.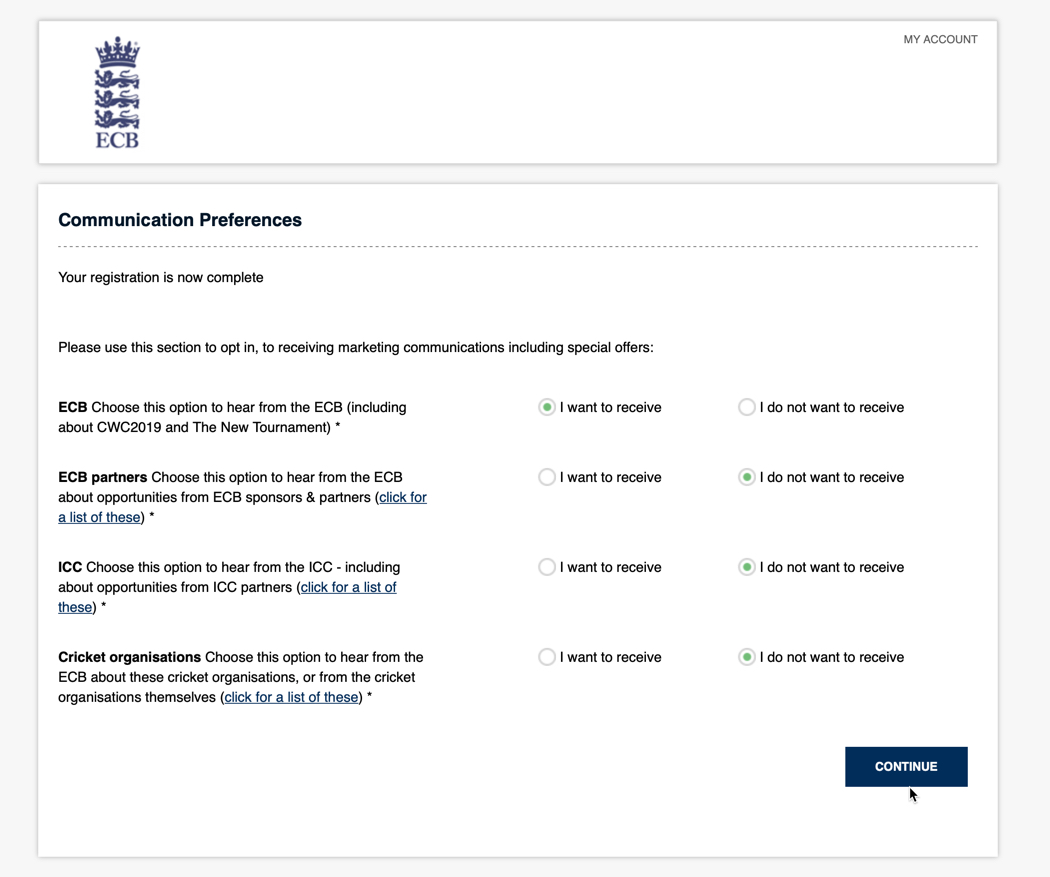 Click the 'Continue' button.
At this point, you are invited to select a club or county board that you play for so that an administrator can add your details to a member database. Click on the 'Select Club' or 'Select County Board' buttons to continue.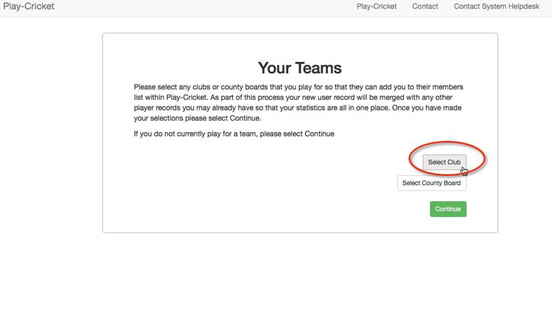 Now find the club that you wish to join by entering the first few letters of the club or county board's name into the search box and then clicking 'Search'.

In the example above, the letters 'ste' have been entered for 'Steve's Club' (a fictitious site for illustration).
Now click on the 'Select' icon for the club that you are interested in from the results returned.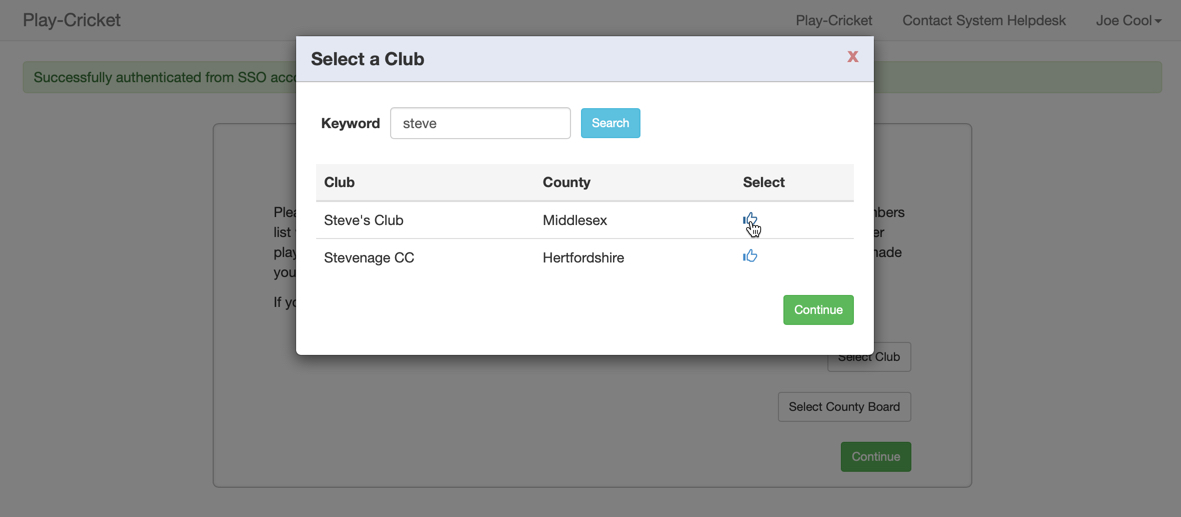 You may enter a reason for becoming a member of the site before clicking Continue.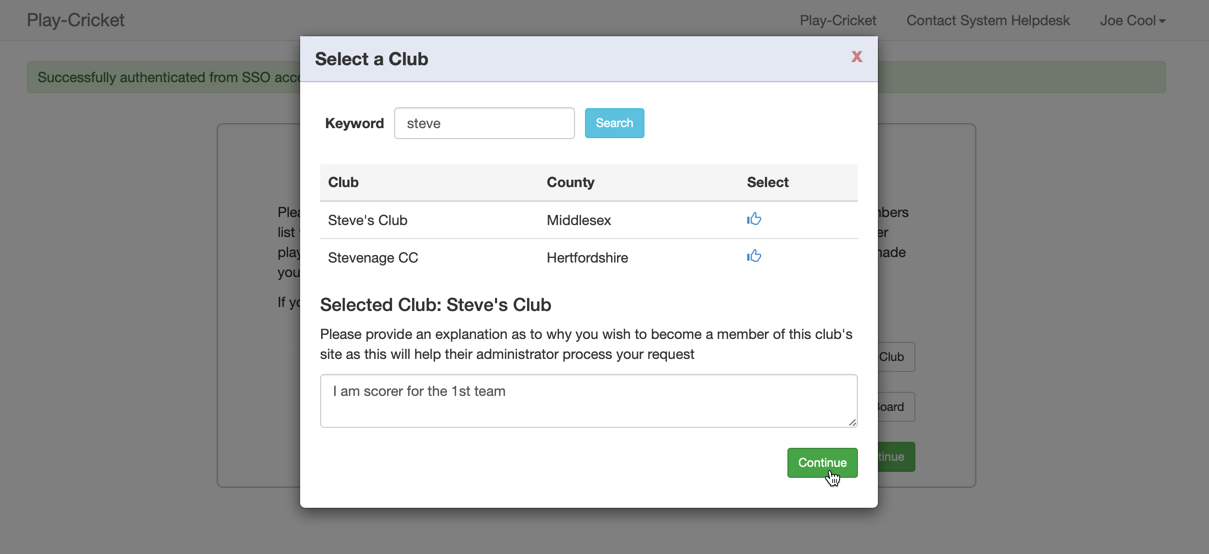 You may select another club or click on the 'Continue' button to move on.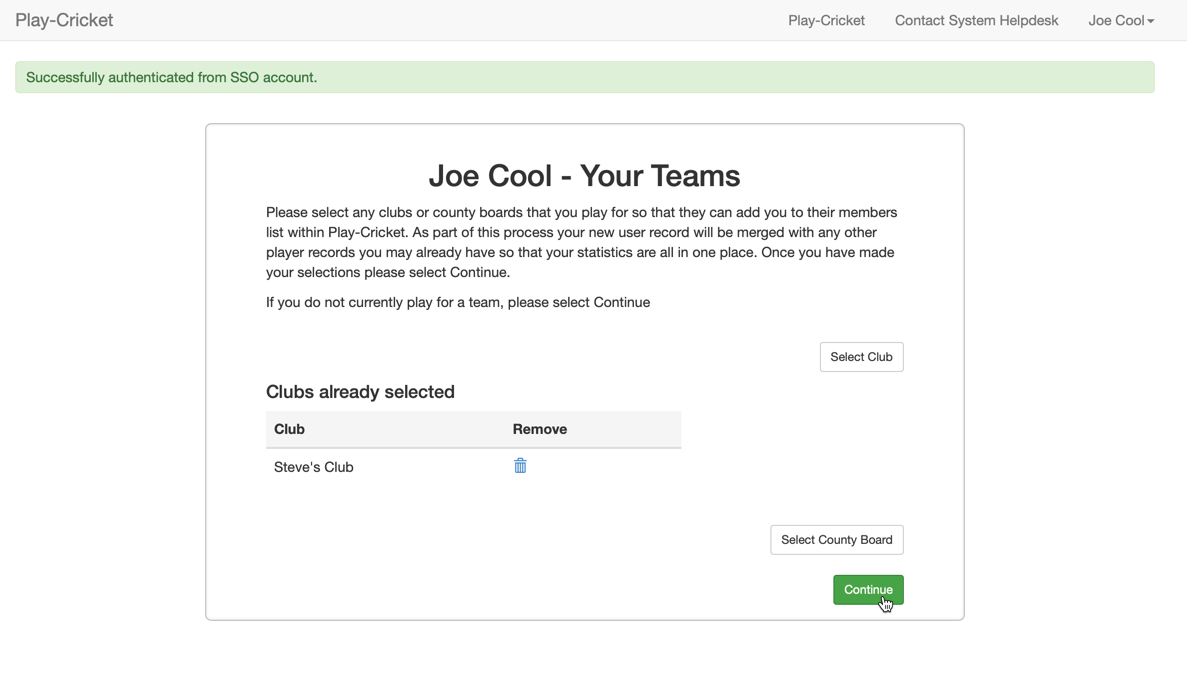 If you wish to apply for membership of a site in an official role, e.g. Umpire, CricketForce administrator, then select the appropriate site as before from this screen.
In this example, we have chosen to continue without joining another site.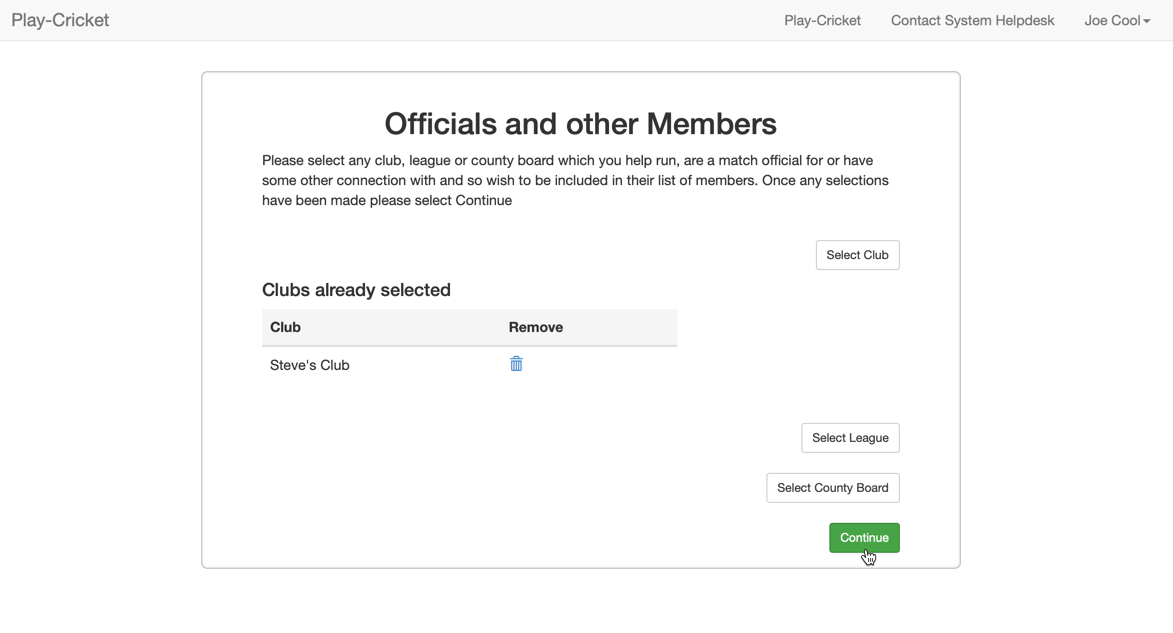 The final screen informs you that an administrator will approve the application for membership of a site.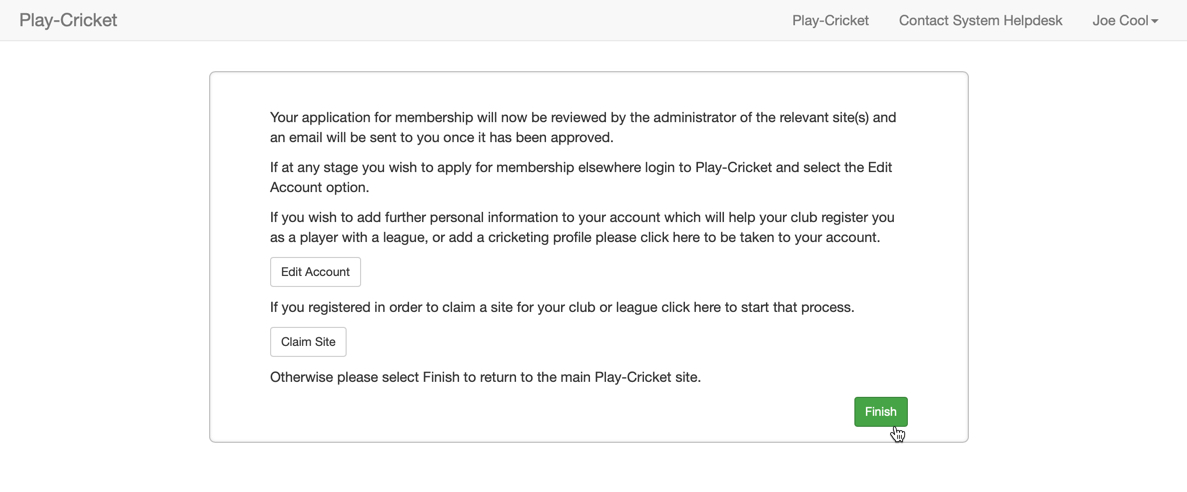 To review your account details, when logged in to any Play-Cricket site, click on your name (from a PC or tablet) and select Edit Account.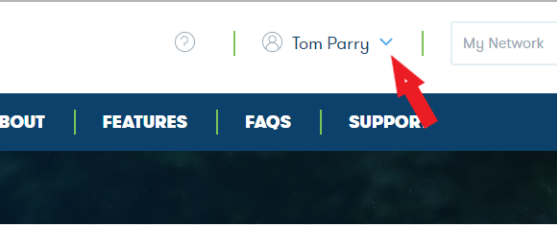 Select the Memberships & Roles tab to view the clubs that you have linked to.