Adding a child to a parent's account Follow
How to add a child to a parent's account
Under the new SSO registration process, children under 16 will not have their own login. A child's record is now linked to the parent's account.
The parent must log in to https://www.play-cricket.com/ using the credentials that were created for their own account. Once logged in to their Play Cricket account if they click on the head & shoulders icon and then select Edit Account from the drop down list:
Click on the My Details option.
Once you are in the My Details Section Click on ECB ACCOUNT - PROFILE AREA (this is on the right hand side of the screen)
Then click on Child Accounts:
Add the Child details, then save.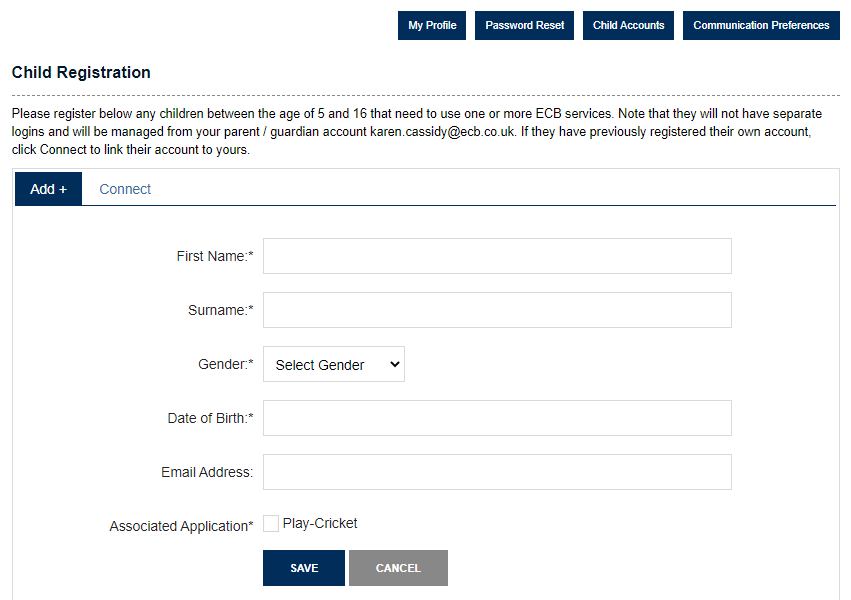 You will get the following confirmation message when the form is saved.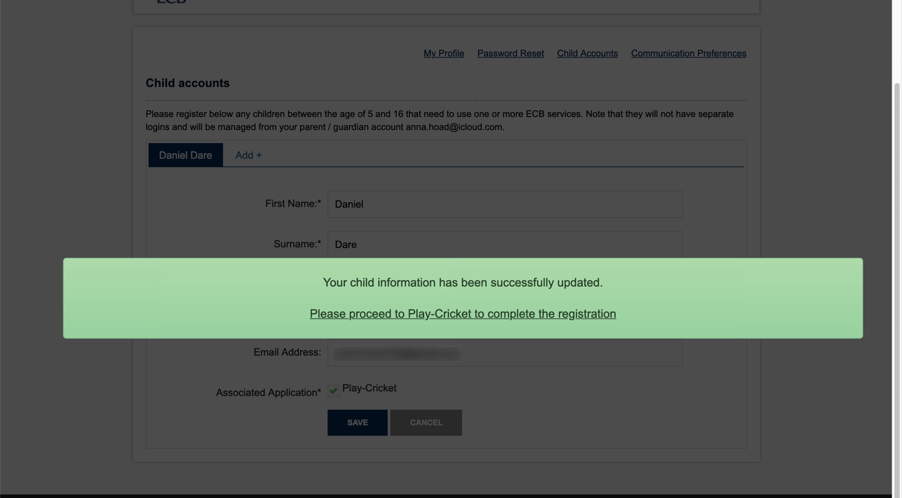 Click the link to proceed with the Play-Cricket registration and you should see the following page: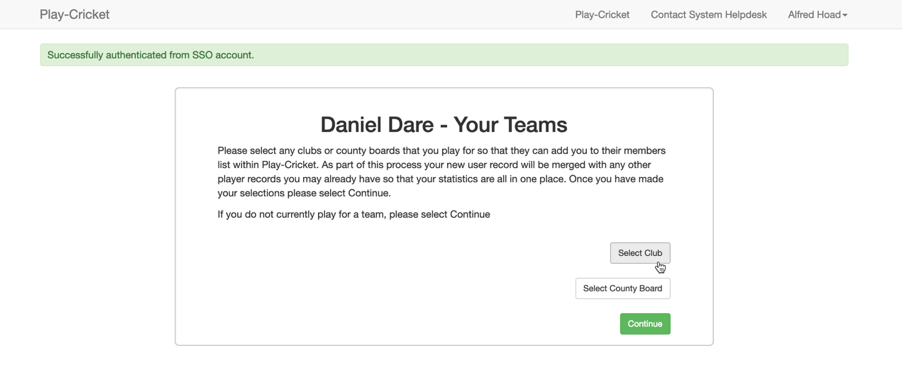 Follow the instructions to add the child to all relevant sites.
When finished, the parent will see the child's name in the drop-down list when they click on their name as before.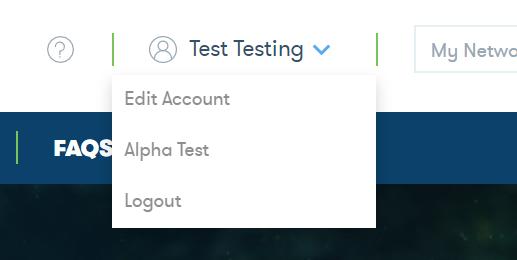 Repeat the exercise to add more children using the Add + tab.