Adding a child to a parent's account Follow
How to add a child to a parent's account
Under the new SSO registration process, children under 16 will not have their own login. A child's record is now linked to the parent's account.
The parent must log in to https://www.play-cricket.com/ using the credentials that were created for their own account. Click on the name of the account and select Edit Account from the drop-down list.

Click on the Edit ECB Login Details button.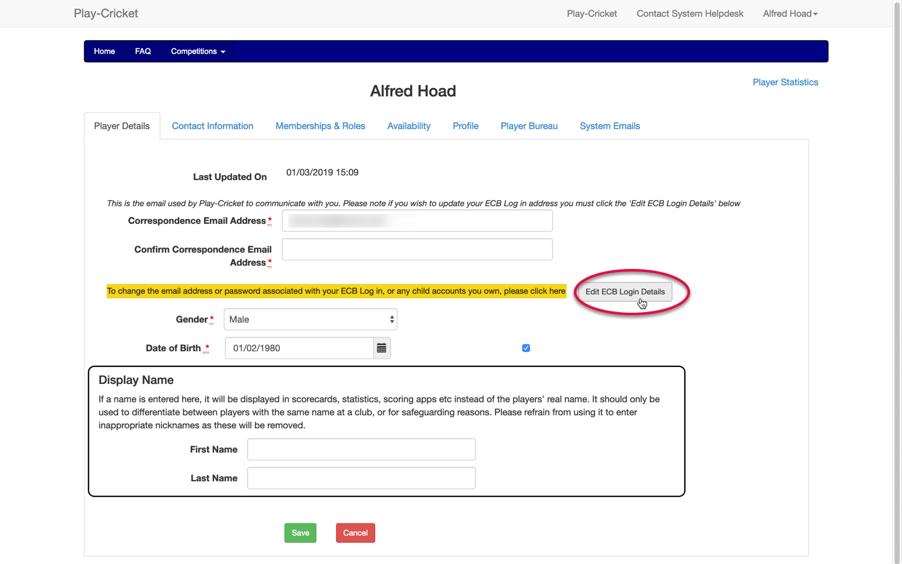 Click on the Child Accounts link.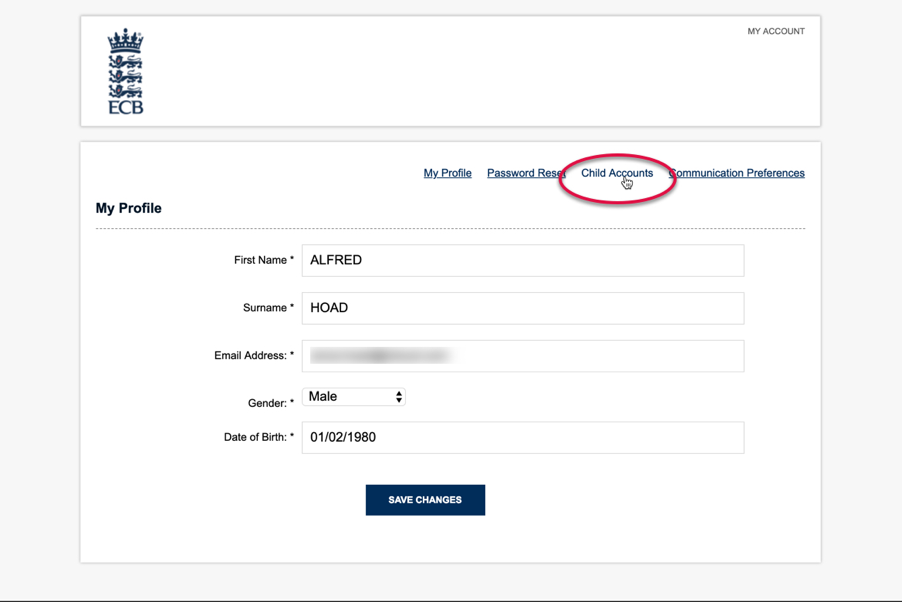 Now complete the form for the child but do not add an email address.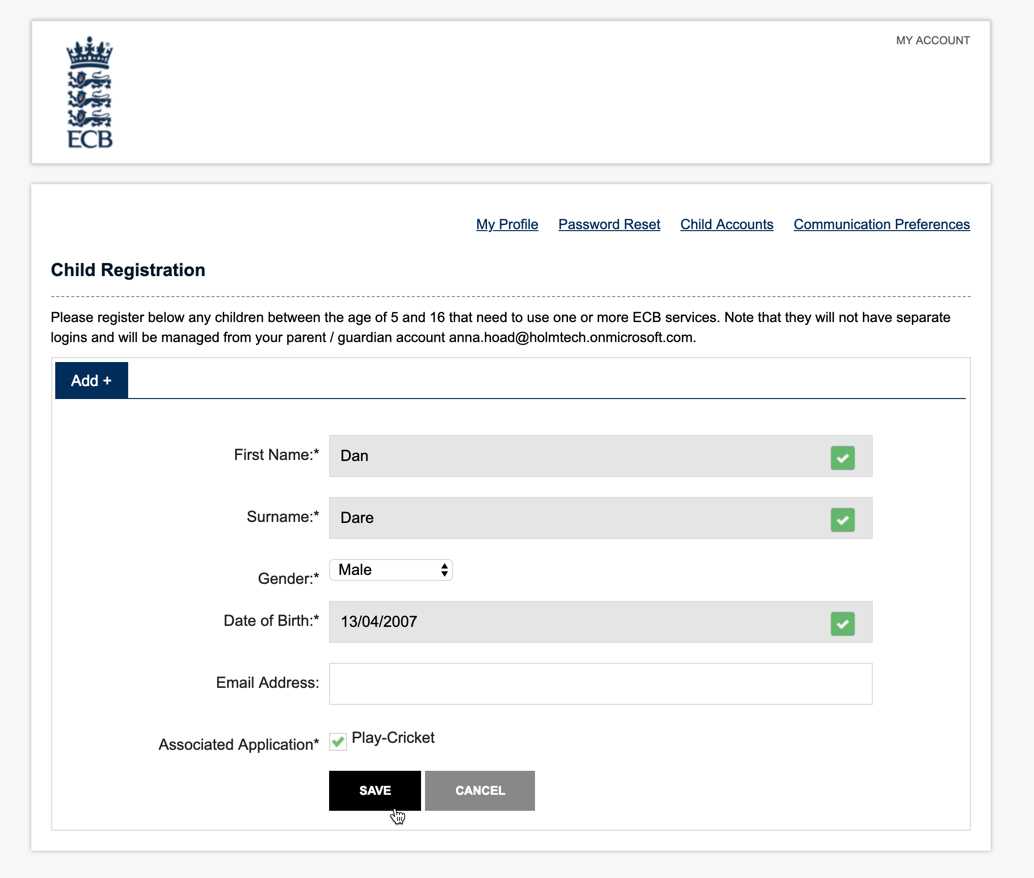 You will get the following confirmation message when the form is saved.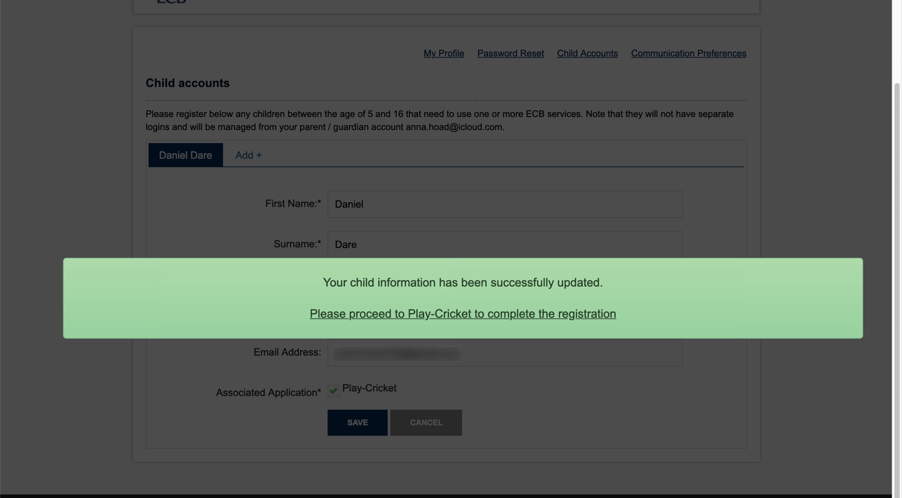 Click the link to proceed with the Play-Cricket registration and you should see the following page: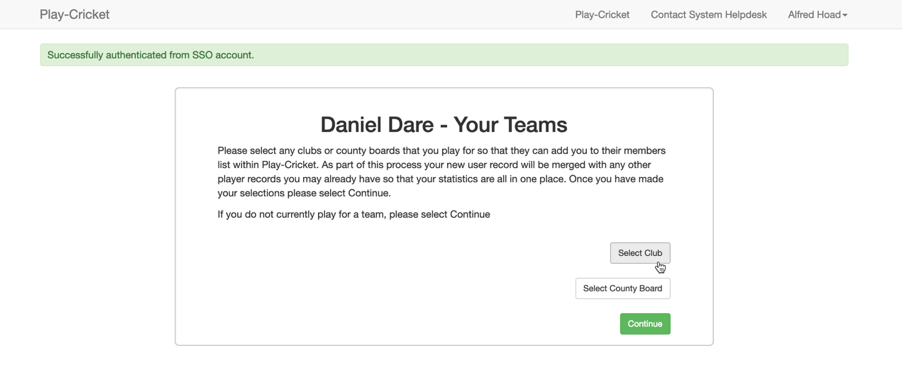 Follow the instructions to add the child to all relevant sites.
When finished, the parent will see the child's name in the drop-down list when they click on their name as before.

Repeat the exercise to add more children using the Add + tab.