Historic Players
When adding historic scorecards, users may need to create member records for past players. As part of this process the player is normally assigned a squad role by the user so that he is available for selection when the user enters the next historic scorecard for that team.
The problem with this is that once the player has an active squad role, they appear for selection for current games, so cluttering up the team picker screens.
To cater for past players, a new status for squad roles of "historic" has been added so that these players can be distinguished them from active (current) players.
Scorecard Entry
When completing the team confirmation page, if the match belongs to the current season you will only see players who have a role with the selected squad with an active status. For a past season the list will also include players with a squad role with an historic status.
Use the Search for Player facility to find other players.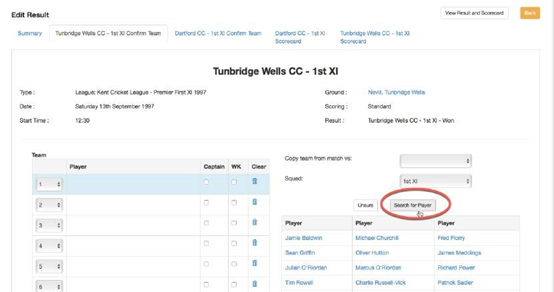 Enter the first few letters of the surname and click Search. In the example below, the search is for a surname "Howes". Since he isn't listed, Select Add New Player.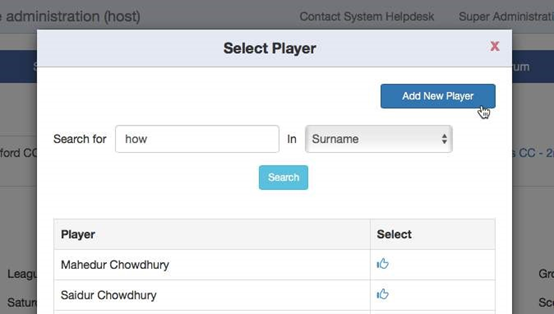 When adding a new member for a fixture prior to the current season, the default status will be set to 'Historic'. Save the entry and it will be added to the team sheet as well as the member database.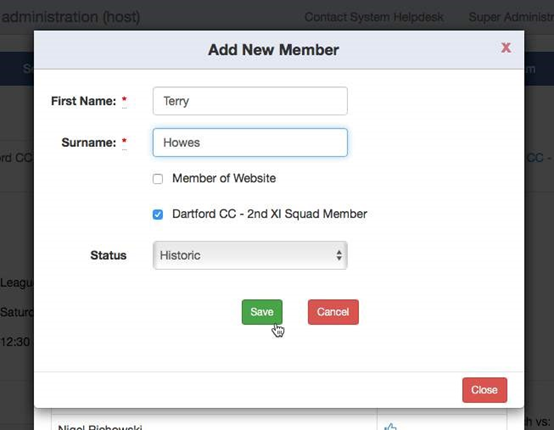 Here is an example of the completed team confirmation page.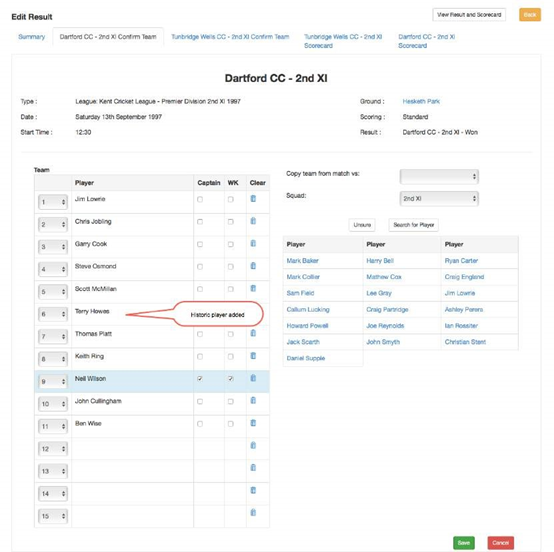 Member Database
Historic roles can be searched via pressing advanced on the member database selecting the role of Squad Players Allows you to look for roles with a historic status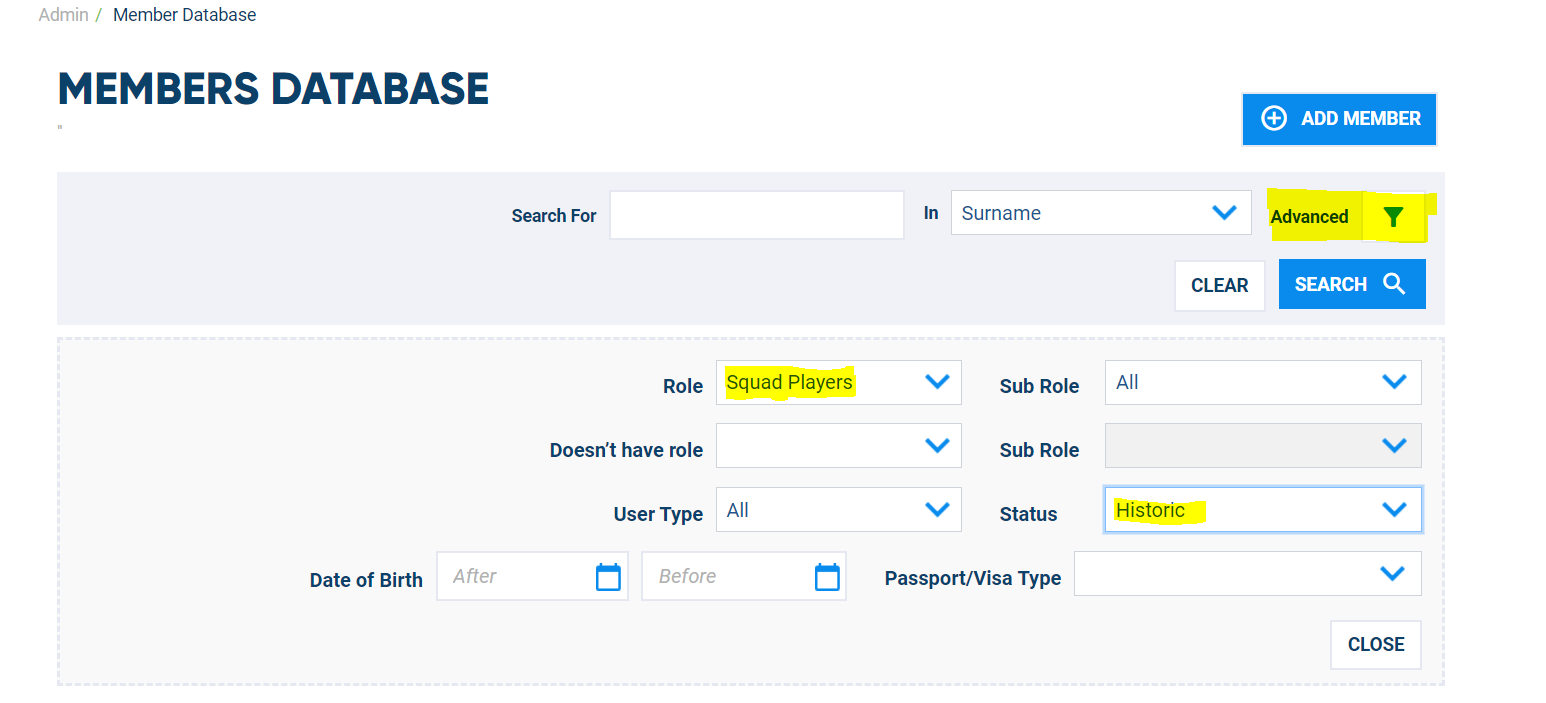 This will then bring up the historic players on your site