Repeat Fixtures
Many clubs play friendlies against the same teams every year, frequently on the same day each year.
Rather than having to re-create the fixtures, there is a function allowing a user to call up a list of all the friendlies played the previous season, pick the matches they wish to repeat, then edit the details in terms of dates and grounds before creating the fixtures for the upcoming season in bulk.
This function may also be used for un-administered league games and to create historic entries for past seasons.
Creating Friendly Fixtures
Go to Site Administration>Day to Day>Fixtures>Repeat Fixtures

Search for the desired matches from a previous season then Find Fixtures.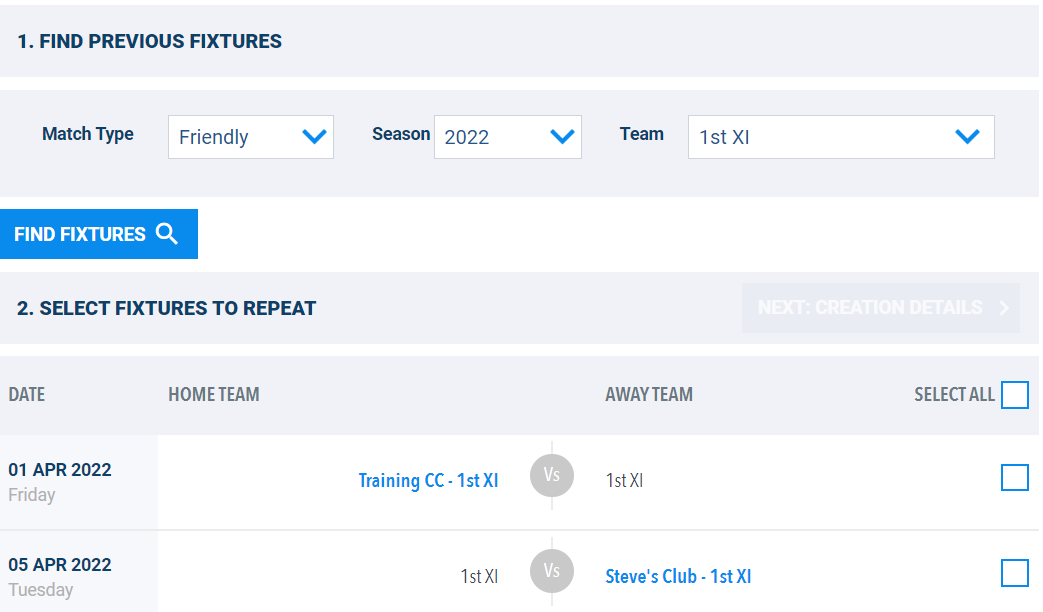 Select the Fixtures you wish to repeat then select 'Creation Details'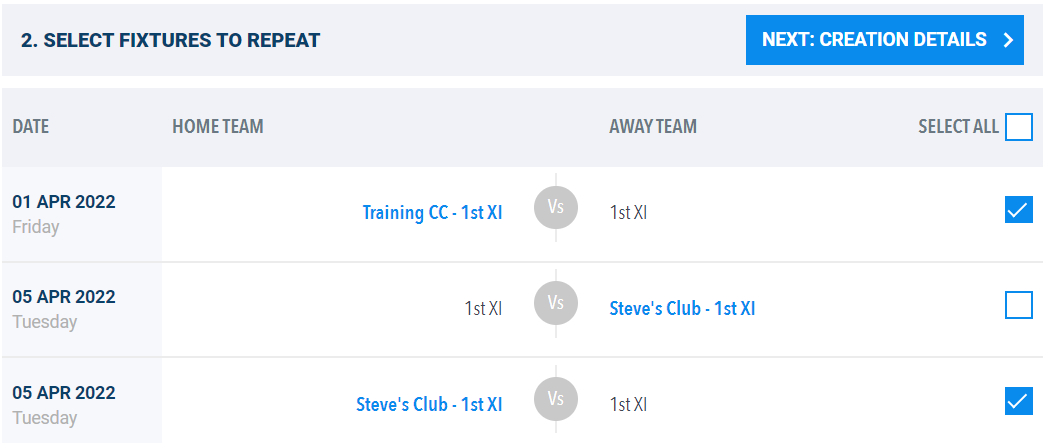 I have answered 'Yes' to get the system to pre-populate the match dates. If the box is set to 'No', the date fields will be left empty for you to enter them yourself.
Click 'Review Fixtures'

You may find that some fixtures have not been populated with a date. This will happen if a match was not played so the date will need to be entered manually or the fixture may be removed from the list.
Click the Create Records button when ready and you will be taken to the fixtures list.
Creating Un-administered League Fixtures
This procedure is similar to that for the creation of friendly fixtures. There is an additional step that must be taken to select the league and division for the fixtures.
Please Note: Select Match Type: League
As before, select the desired matches, season and whether or not you wish the date to be populated.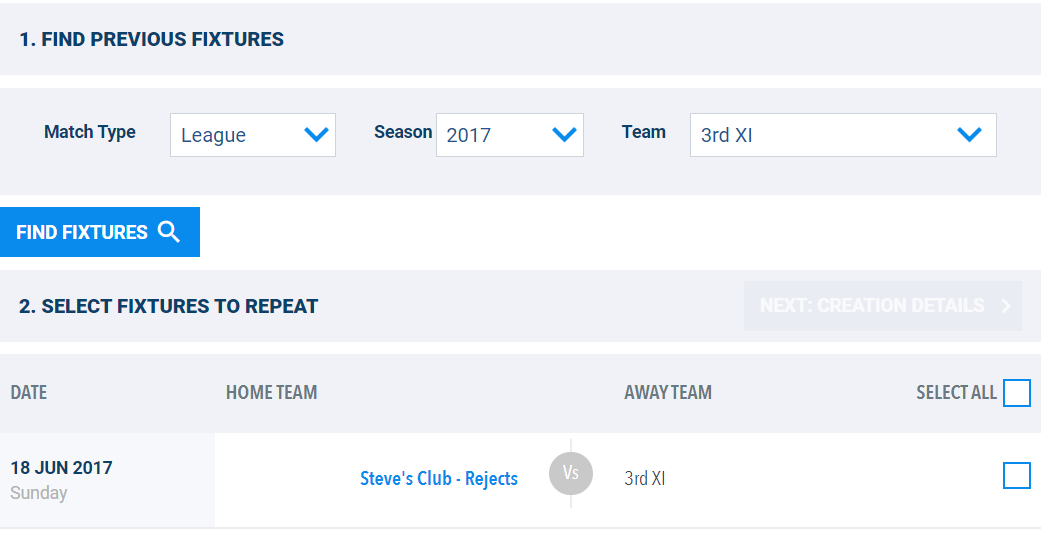 Click the Continue button to get the next screen then Assign League and Division.

Now find the League and press Division button.

If you can't see the correct division set up, then use the Add New Division button to create it.

Complete the division name and check that the scoring rules are correct before saving the entry.
Review the fixtures and use the edit function to change dates, venue and times before selecting Create Fixtures.
When the fixtures have been generated, you will be taken to the Fixtures page.