County Boards - Contacting Clubs Follow
County Boards: Club Contacts
This section of a county board's administration page allows administrators to manage their club contacts

Club Contacts
The user can see a list of contacts for a given club or for a selected type of official across all clubs. The user can also filter by the category attached to the club record - club, school etc.
The entries in black are taken from the About Us section from the club's site. If there are no details, the league administrator may add them if known, and use a questionnaire to get confirmation from the club.
Select Day to Day>Club Contacts>Contacts to get the following screen:

Make selections from the drop-down lists in each field for the roles that you wish to communicate with.
The screenshot below shows that the chairmen of all the clubs have been selected.
Where details are missing or contrary to your own information, click the Edit icon to add them yourself.

In the example below, the system has not found any communication details from a club site for the role of Chairman. Any details that you have should be entered in the right-hand column before saving them.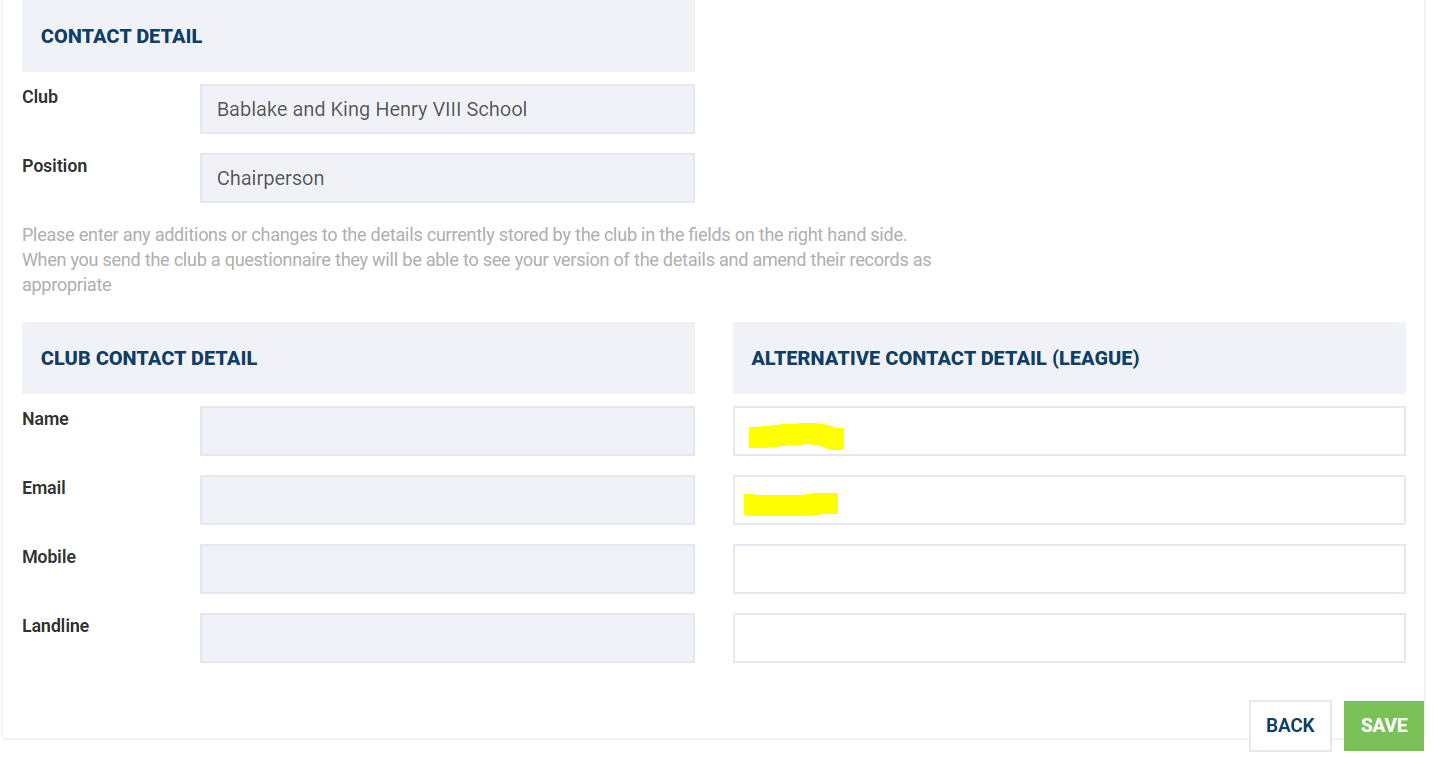 The details that have been entered by a county board administrator will appear in red.
Club administrator updates for the club officials will take precedence over any supplied by the county board.
The user can email by clicking the icon in the Email column. If an official has two entries, the email will be sent to both versions of the contact.

If an email address is not available then the email icon will not be displayed.