Leagues - Results Entry Validation. Missing Confirmations Follow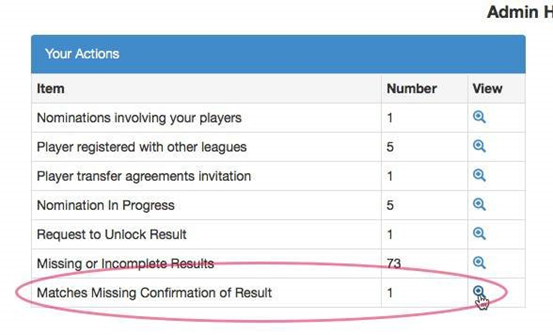 The missing confirmation notification will appear when
a result has been entered and validation checks have been completed according to the league's requirements
runs, wickets and overs have been entered
the result is not cancelled or conceded
the scorecard has not been locked by the league
the club/county board has not confirmed the result
the confirmation deadline has been reached for the home/away team

You may confirm the result for each team by selecting the 'Confirmed' icon.
The View icon will give you the results that have been entered as per the example below.

You can email the individual clubs asking to confirm as necessary. If either club has queried the result, a notification will appear on the Admin Home page.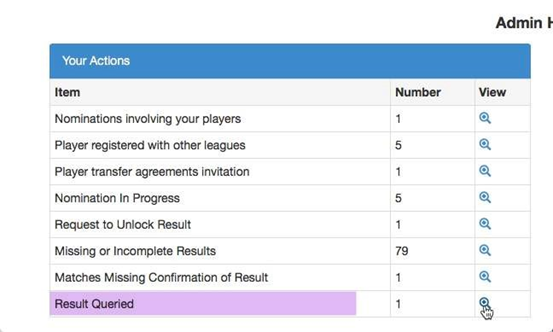 Click View to see the query:

You will see the club that raised the query, the persons involved and the query itself will appear in red.
The result page will also be presented for amendment.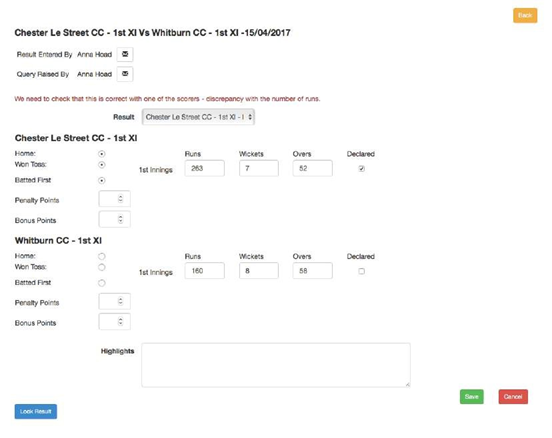 The notification will be removed from your site and the opposition club's site when the result is locked.