League Invoices & Orders Follow
At some point in the year, you may be asked by a league to pay your league fees, place orders for balls, handbooks, dinners etc.
In Admin Home go to Day to Day>League>League Orders or Invoices.
Club administrators will also see new workflow items on the Admin Home page as in the example below:

League invoices may be for a subscription fee or for items that have been ordered through the league.
Select the 'View' icon to see the list. Use the 'Email' link to contact the league administrator in case of queries.

Here is an example of a subscription fee invoice: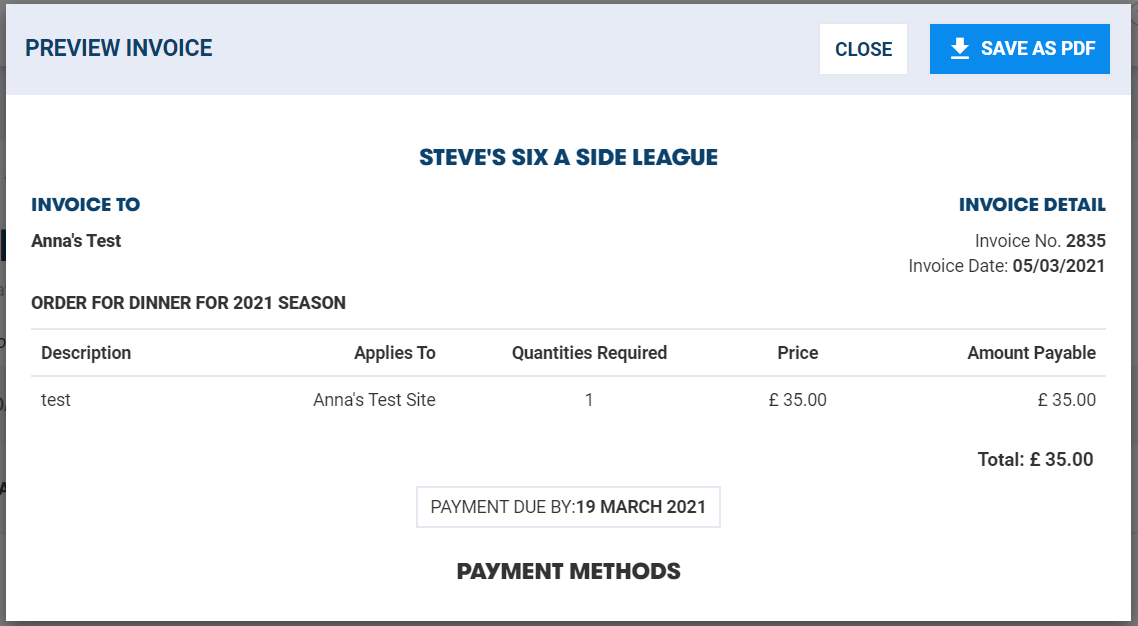 When the league administrator has acknowledged that the payment has been received, the invoice will no longer appear on the club's Admin Home page.
Here are sample order forms that have been issued by a league.
In this one for league handbooks, a minimum number has been set in the 'Quantity Required' field and that value can only be increased or left as is: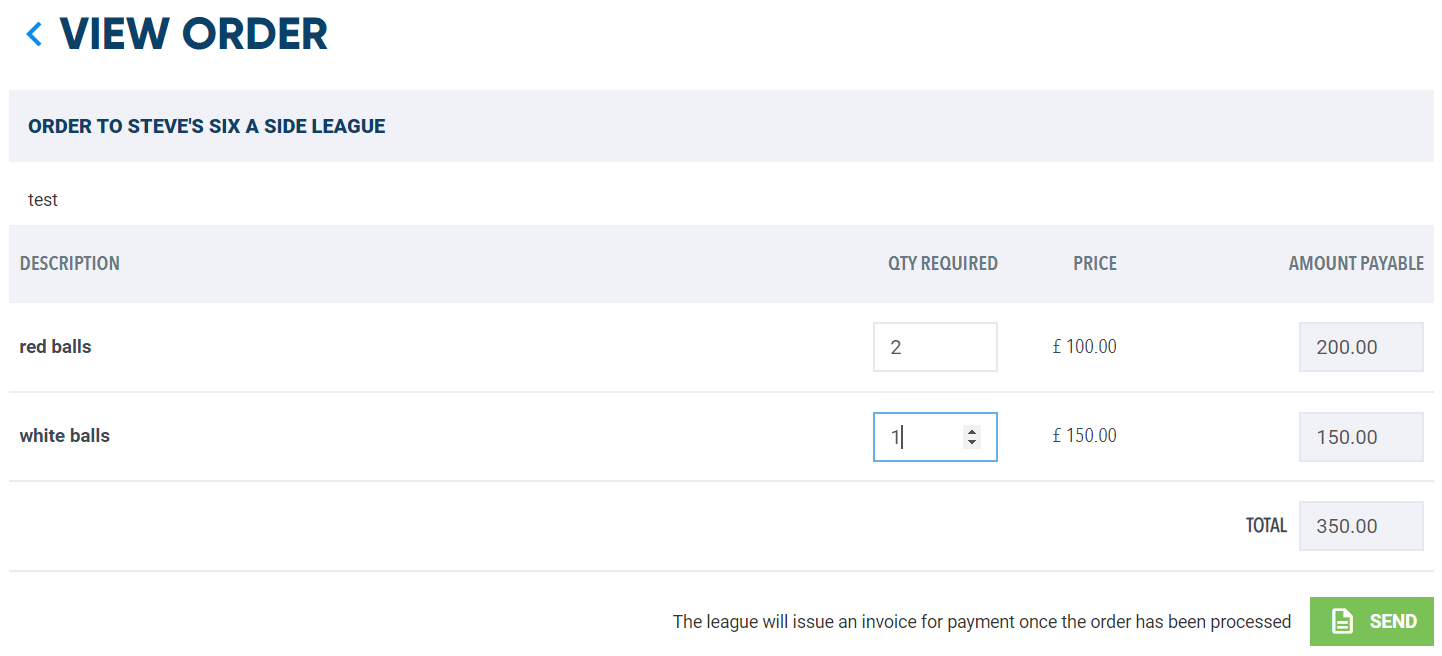 Select the quantity required and then click the 'Submit' button to send the form to the league site.
When an administrator has processed the order, they will issue an invoice to the club.
You can view orders and invoices by going to either Admin Home>League Orders or Admin Home>League Invoices.
The League Orders page may be searched by league name, description and/or season to see the status of any order. Where the 'Edit' button is present, the order has yet to be invoiced by the league so you can change the order and submit it again.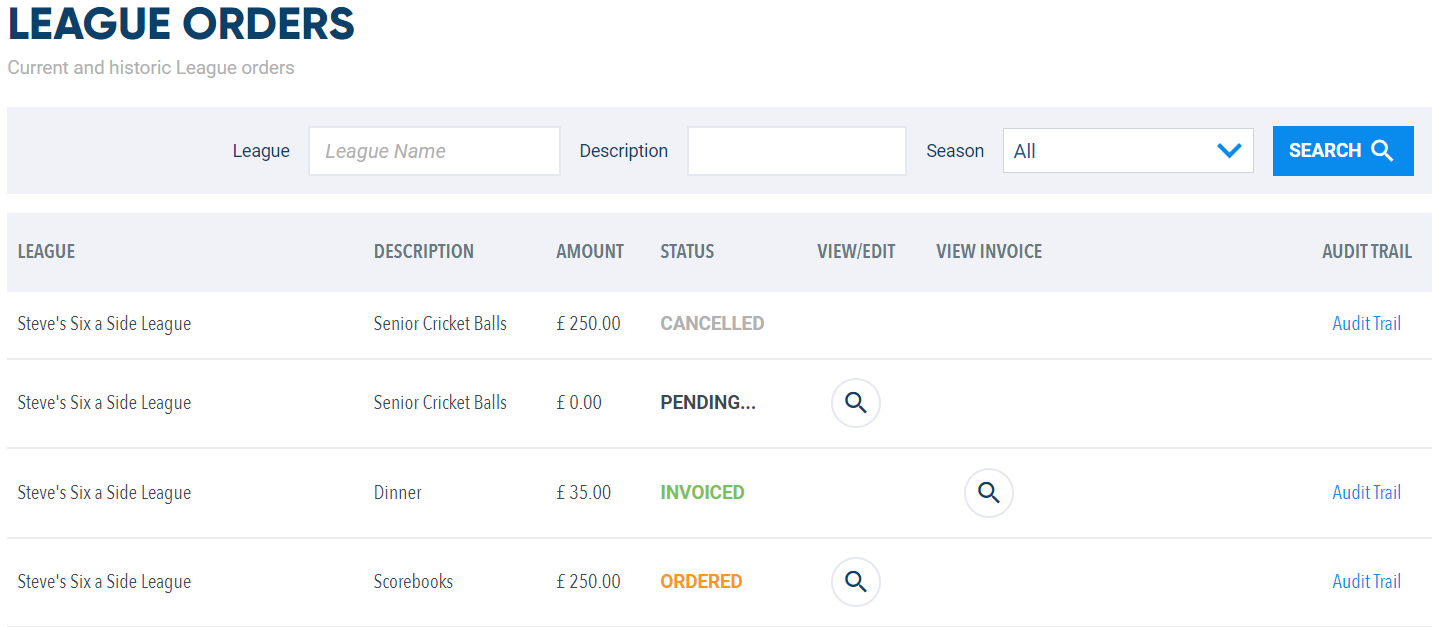 The League Invoices page displays the status of invoices that have been issued to the club by a league.