Adding/Editing/Hiding Details In A Club's About Us Section Follow
Go to the Club homepage.
Click on your name in the top right hand corner and select Site Administration.
Once on the Admin page select Website Content and one of the drop down options.
This will allow you to add various important detail to your club site, ranging from Club Details to Sponsors. To select the one you wish to add/change left click on the relevant tab.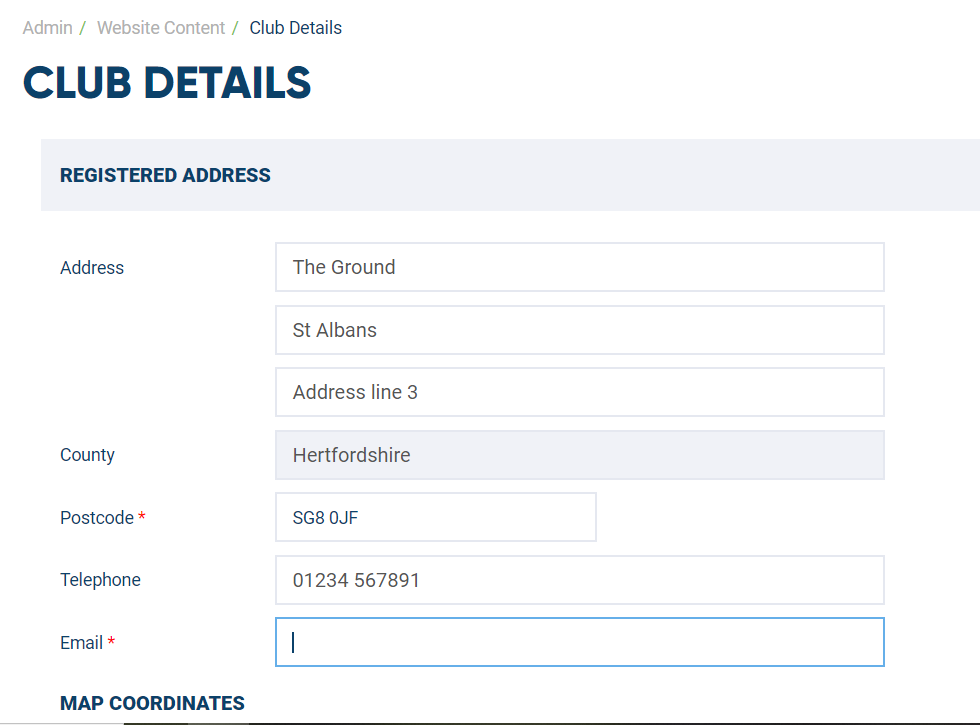 Club Officials:
This area allows you to input important details into the various club roles you may have.

To add an official select Add New Official at the bottom of the page.

If you wish to edit an officials details select Edit.

You will then be taken to a page to add/edit details: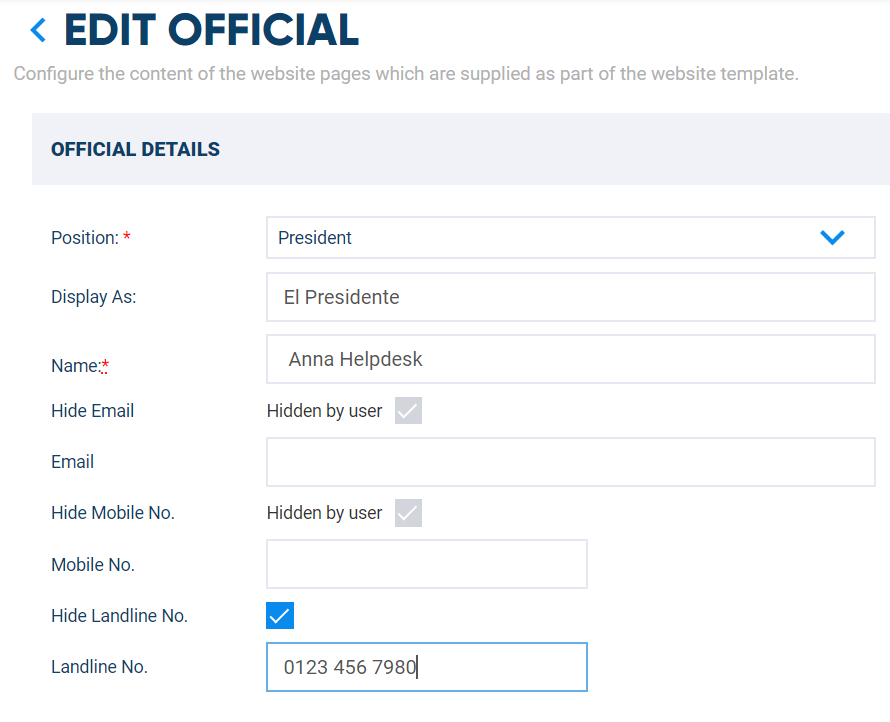 Please Note: If you do not wish to make contact details available to the public please tick the hide options. This will only allow league and county boards to view these contact details.
Once details are added/amended please select Save.
On the About Us page, the public will still be able to contact you from the send email which does not show contact details.