Custom Admin Role - Club Follow
Creating customised administrator roles was introduced in order to give the sub-administrators the access they need, i.e. you can specify which menu and workflow items the user will be able to see.
The Main Administrator role cannot be amended and covers everything. For other roles, templates have been created to assist in the creation of a new role if required. The templates may be used 'as is'.
A person can only have one role, therefore if they used to have Fixtures + Results + News roles for example, then a new role called "Fixtures, Results & News" needs to be created and the appropriate access given to the role.
Creating the roles
Using the new role of Information officer as an example, go to Admin>Set Up>Administrator Roles. A role of Club Information Officer is already available under the ECB roles so use this as a starting point and select the role.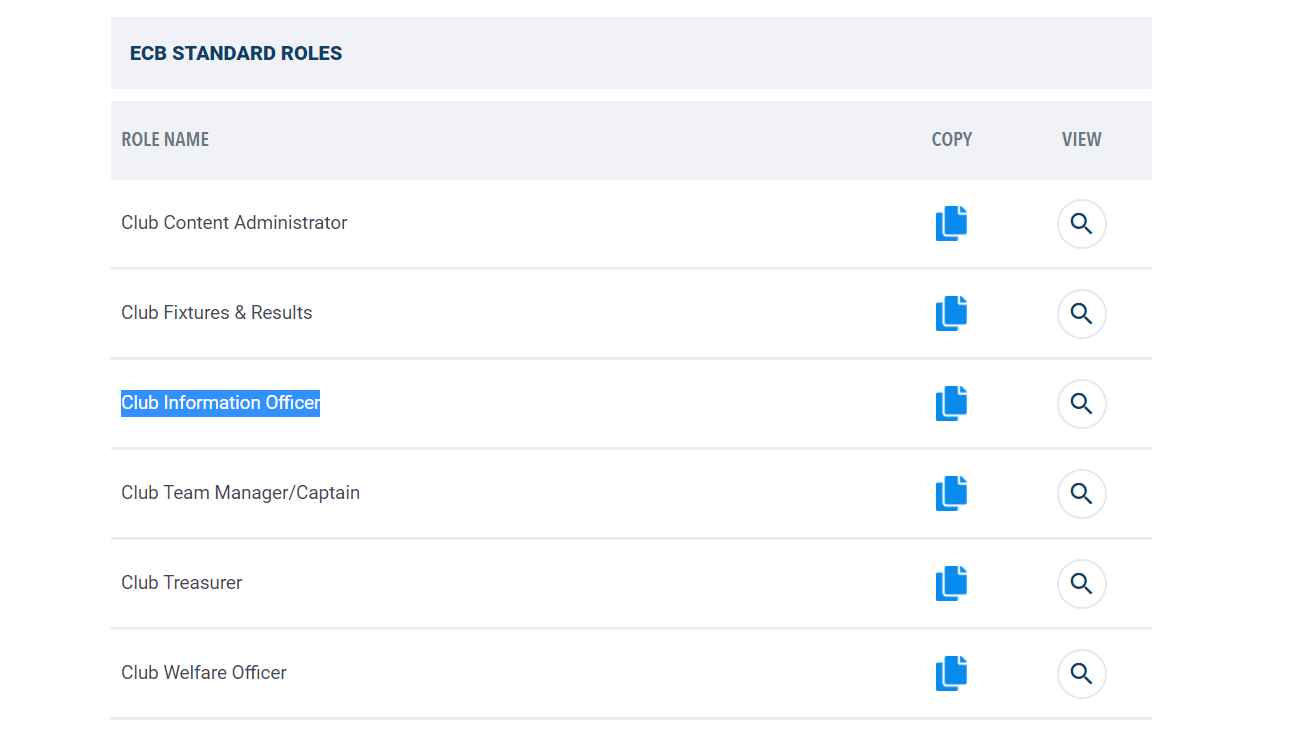 Now click 'Create Copy'.
Give the new role a name and click 'Next'.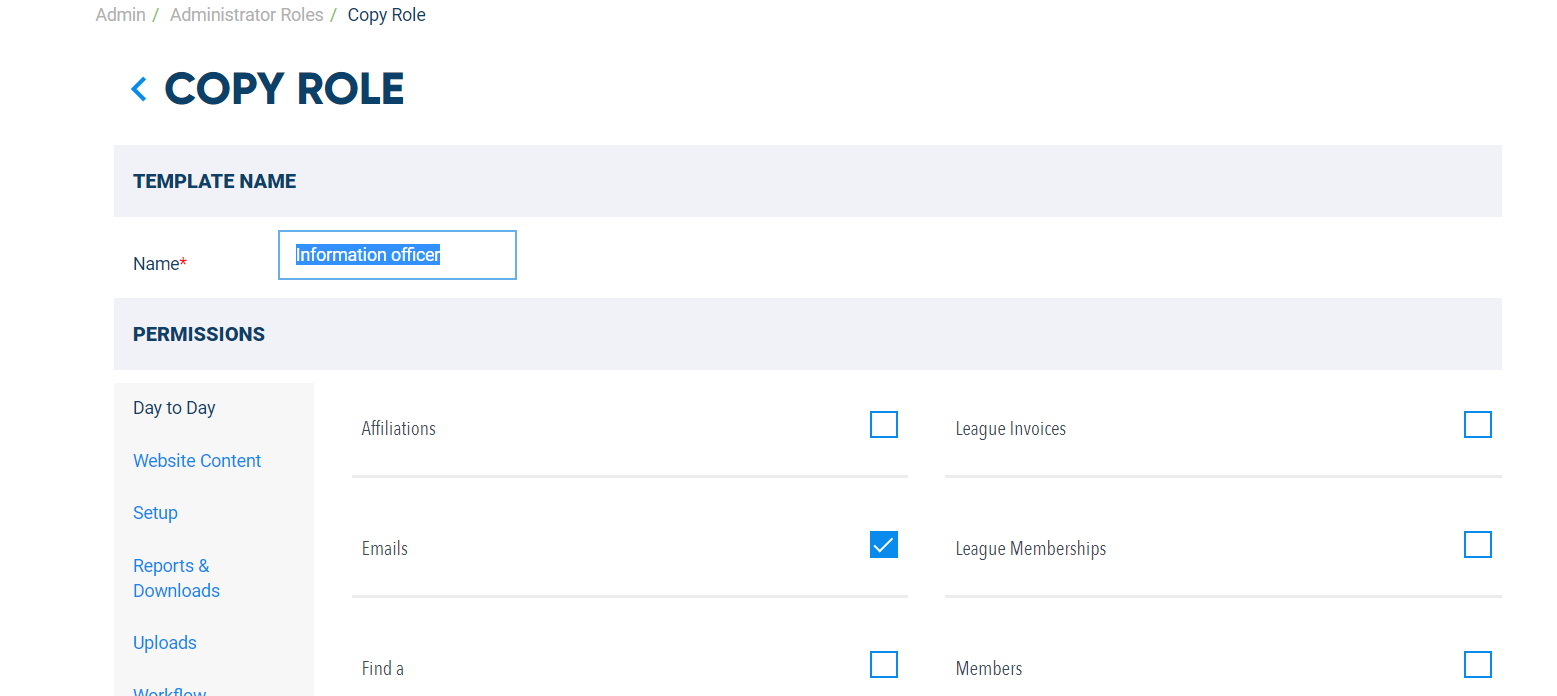 Review the parts of the system to be accessed by clicking on the links for each section, starting with 'Day to Day'. Notice that these sections match the menu items down the side of the Admin page. The Workflow section controls the messages to be delivered in the Action centre to a person with this role.
In the Website content section, select Information Board for access to news, the document library and postings. You could also select Gallery so that the user has access to photos on the site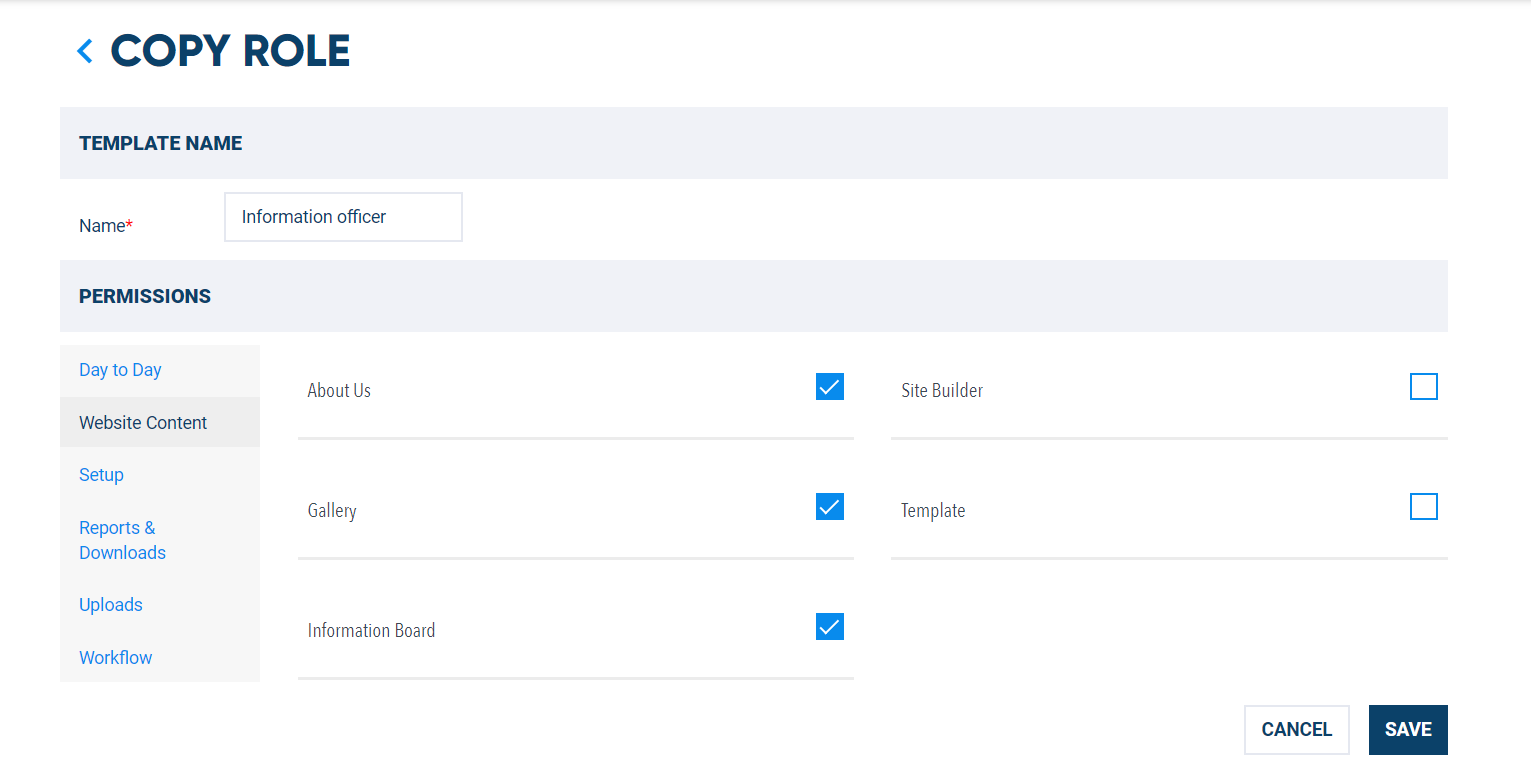 Save each section as you review it. When finished, return to Set Up>Administrator Roles to see that the new role has been created. These will always show at the top of the page.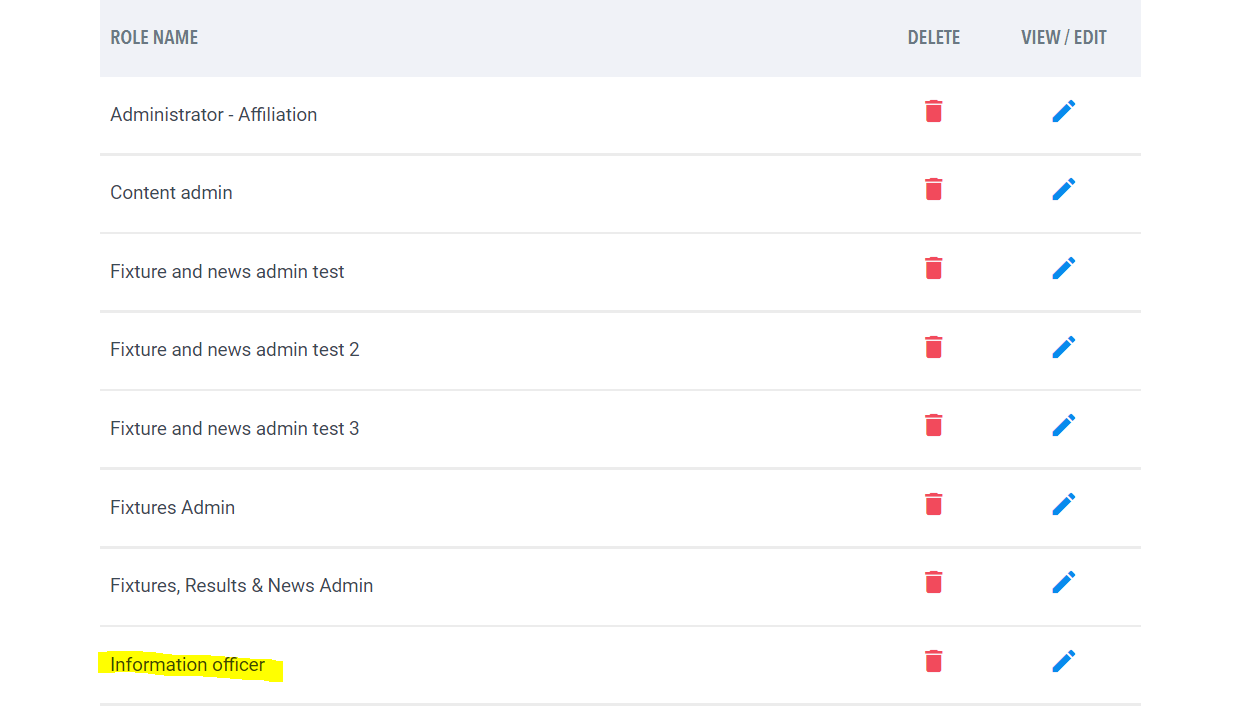 Having created a new role this will now show as an option in the web roles admin dropdown to be added to a members record as long as they a a registered member (i.e no TMP before their name)