Club Contact Questionnaires Follow
Competition site administrators now have a function which allows them to communicate more easily with all officials who belong to clubs playing in a league division.
Where the administrator has incomplete contact details, they may issue a questionnaire to the club asking for updates. This action will produce a pending item on a club's Admin Home page under Your Actions:

There may be more than one questionnaire to view if the club has teams in different leagues.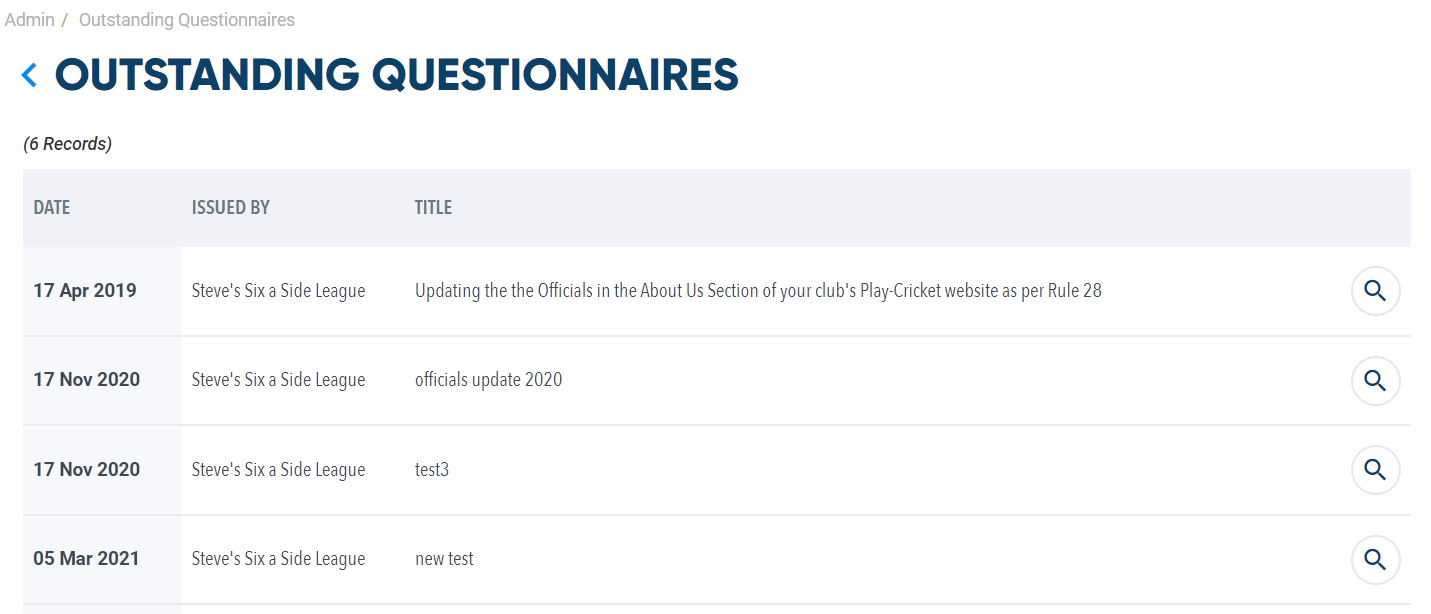 Select the view icon to open the questionnaire.
In the following example, there is a incomplete item:

Information appearing in red is that which has been supplied by the league administrator and needs confirmation or correction as appropriate.
Click the Amend/Update button to make changes.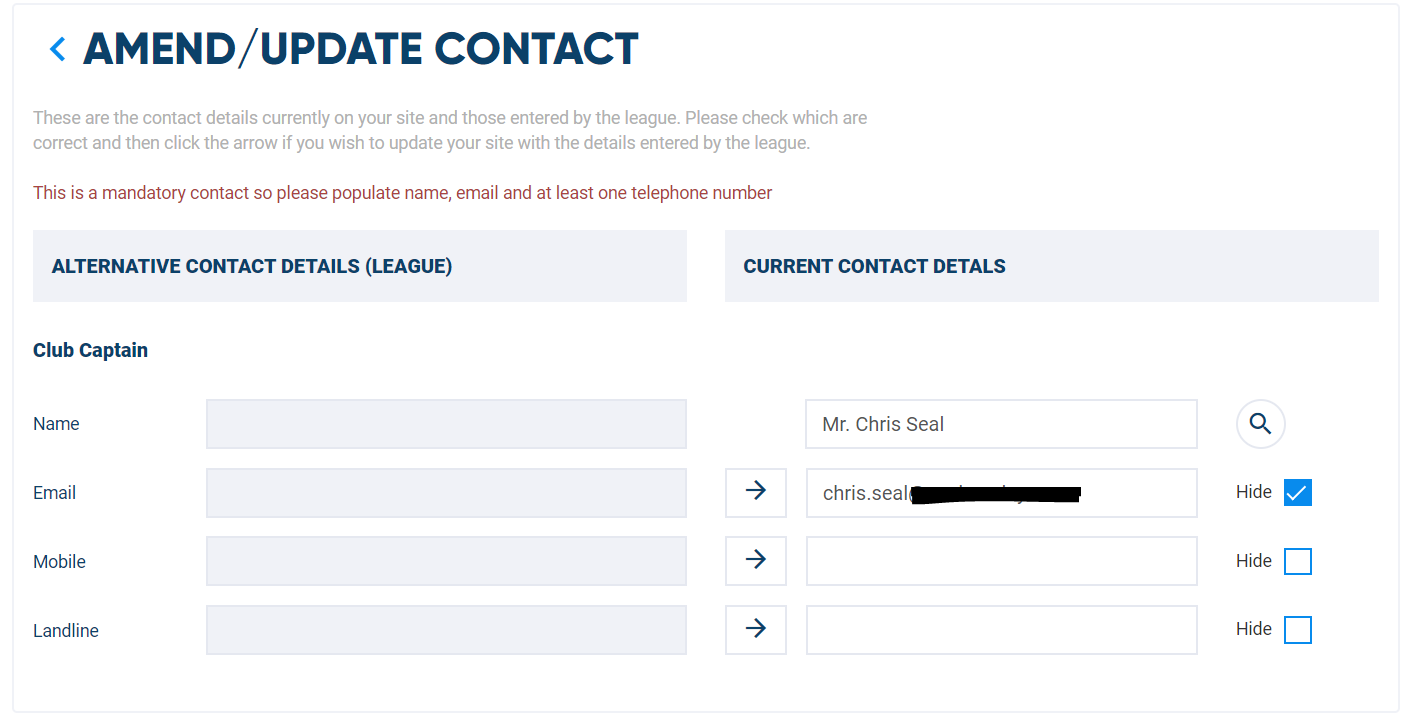 Note: If the names match and you agree that the details supplied by the league administrator are correct, click on the forward arrows to copy the detail from one column to the next and then save the changes.

A search for the name provided by the league administrator will take place. In this case, the search has found a matching name so click on the Select icon.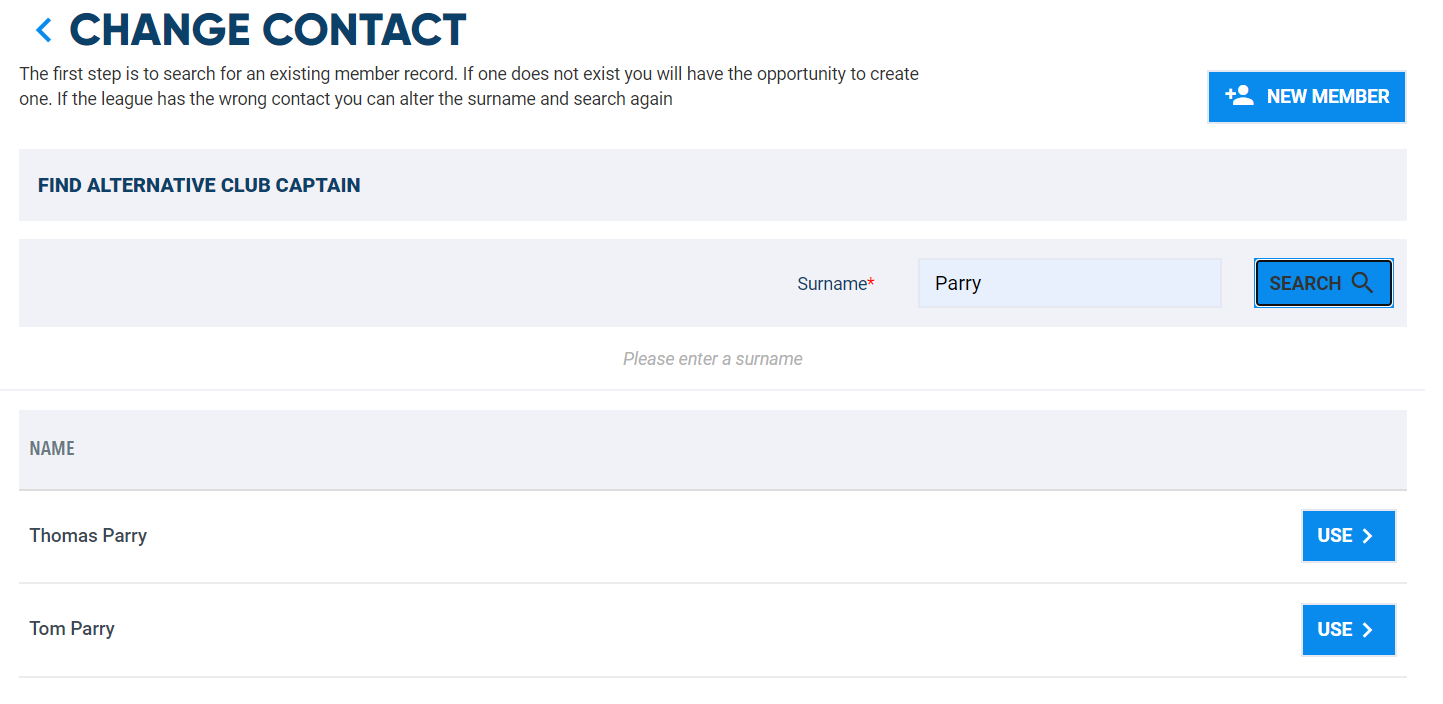 The current contact details will be populated from the member database - click the Save button after you have checked the details and made changes if necessary.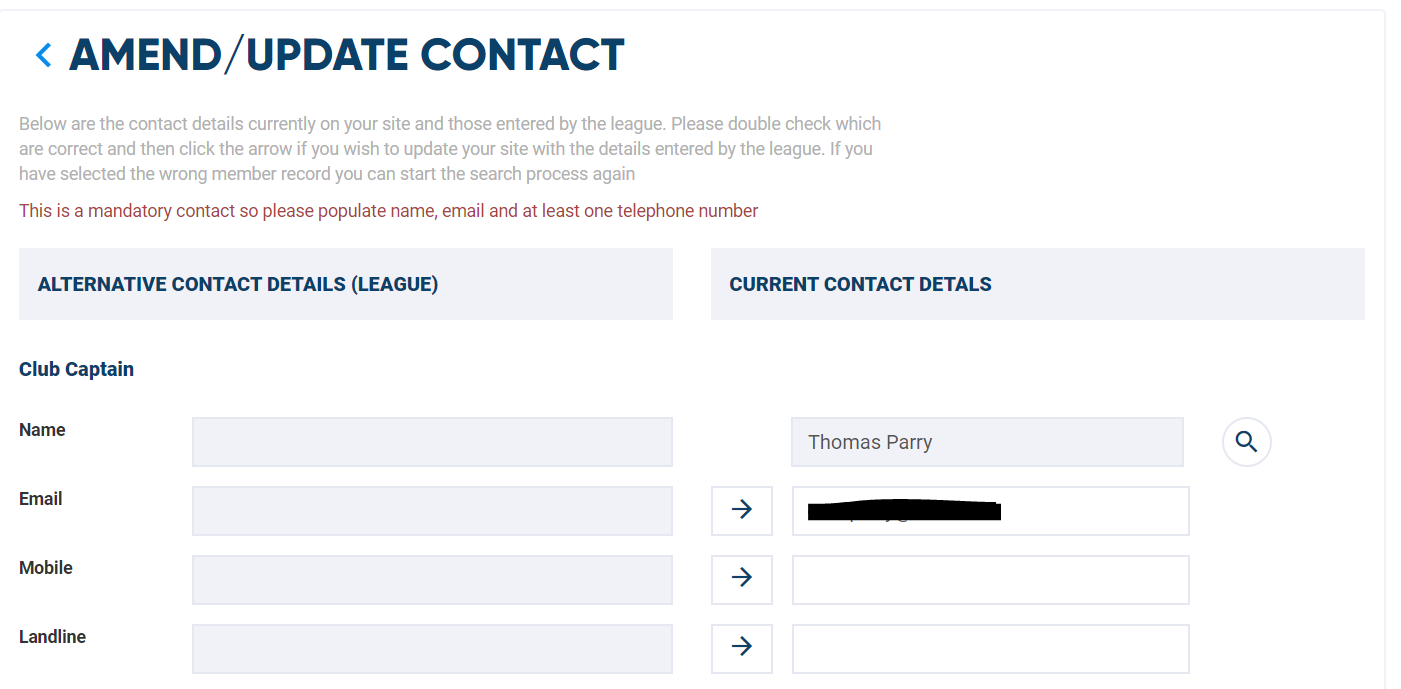 If the search fails to find the league's entry, click the New Member button if the league details are correct.

If the name is incorrect, then amend the surname and perform the search again, making a selection if the person exists in the member database.
In the next example, there are no details for a team captain.
When the Amend/Update button is clicked, you will get the following:

If you choose the New Member option, the following screen will appear: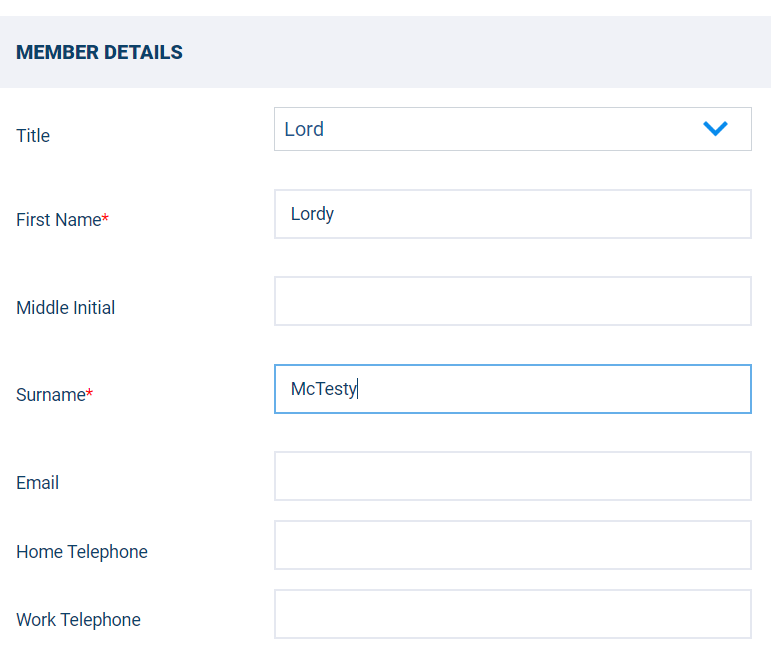 Do make a point of checking that the information, particularly the email address, is up to date.
Complete any missing information and click the Use button to add the person to your member database.
Now click the Confirm button from the following page to complete this line of the questionnaire: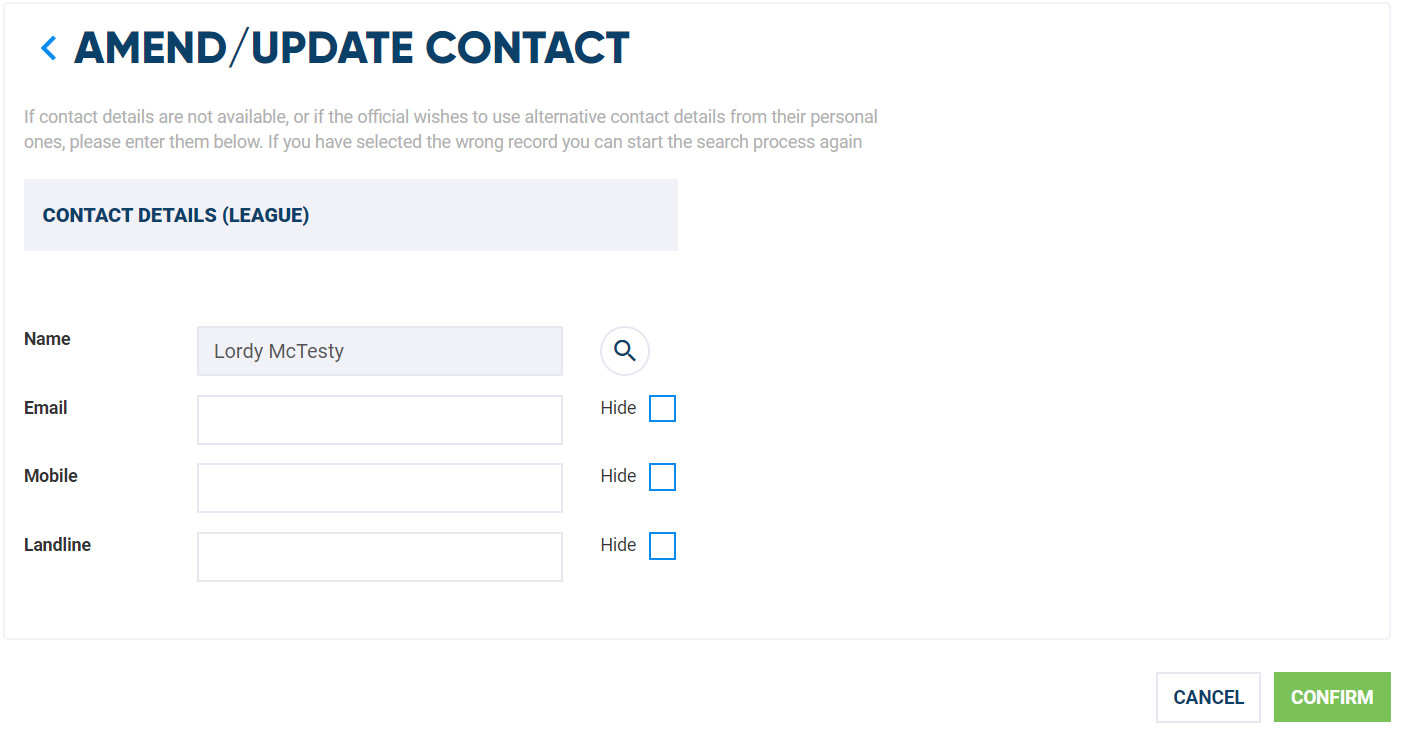 You will then be returned to the questionnaire.
Note: Details such as email address and phone numbers that are stored in the About Us section will be available to the public. It is possible to use different contact details in About Us from the personal details stored in the member record e.g. a club email address.