In-Game Duckworth Lewis Calculator (PCS) Follow
Please Note, there is now a interactive Duckworth-Lewis tutorial on the PCS Login page under 'Tutorials'
Step One:
Click on Match Actions>Duckworth Lewis> DL Calculator
Step Two:
Select Suspension Periods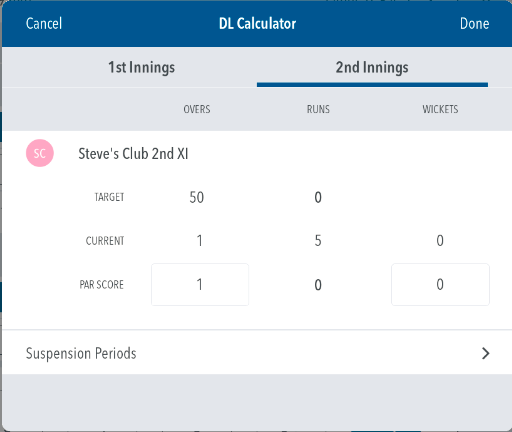 Step Three:
Select New Suspension Period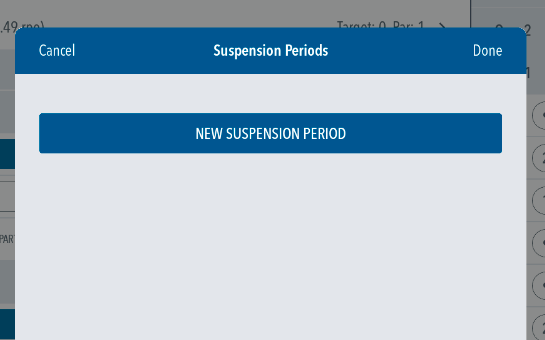 Step Four:
Enter the correct information into the suspension period.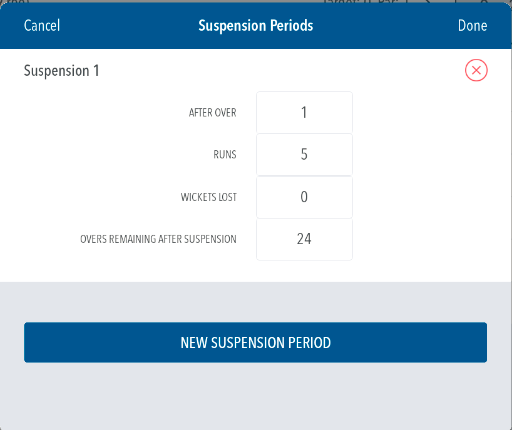 Press Done.
Step Five:
You will now be able to see the revised total including the par score in the pop up window.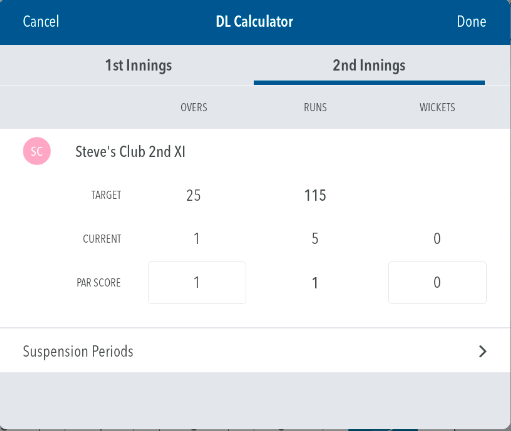 Select Done.
Step Six:
Score a ball after confirming the suspension, and the target score will then update as it requires a match action to trigger a revised score.