Standalone Duckworth Lewis Calculator (PCS) Follow
Please Note, there is now a interactive Duckworth-Lewis tutorial on the PCS Login page under 'Tutorials'
Step One:
Select Continue without logging on on the homepage.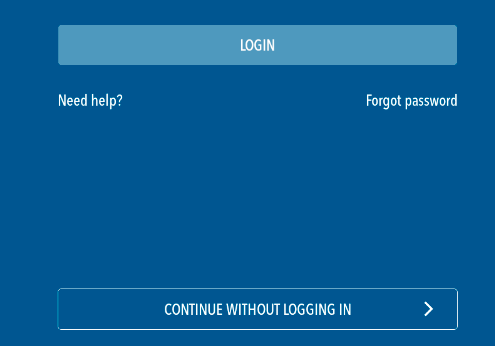 Please Note: If you are already logged in please log out with will take you to the home screen.
Step Two:
Select DL Calculator.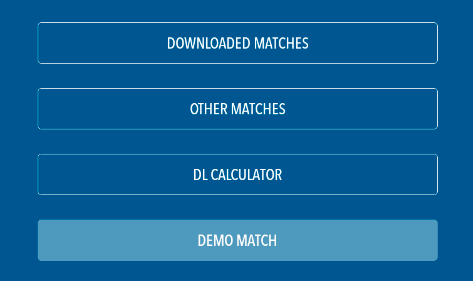 Step Three:
Input the first innings total or add a suspension period (in this example the break in play is in the second innings).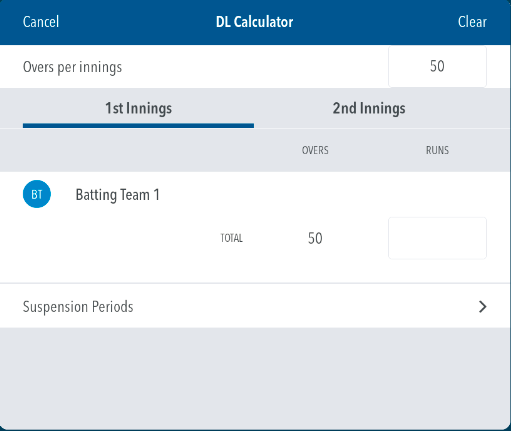 Step Four:
Select the second innings and press Suspension Period.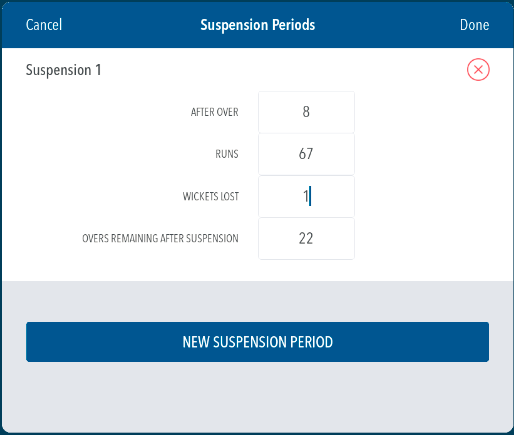 Input the score and overs remaining then press Done. If there is another break in play select New Suspension Period.
Step Five:
This will now show you the revised target score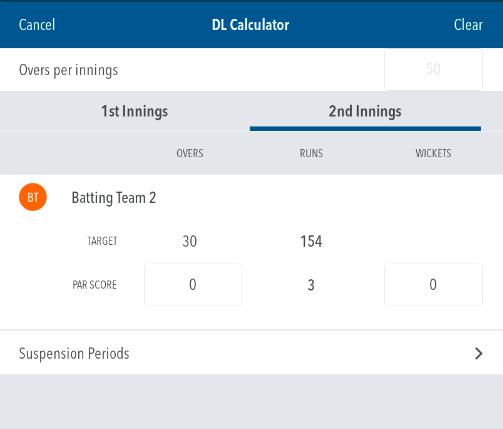 To view the Par Score simple enter the amount of overs completed and wickets taken in the text boxes, the par score will automatically adjust.