Nominating A Player To Play In A League Follow
Nominating a Player to Play in a League.
Once you have created the player as a member of your club on your Play-Cricket site, you will need to put them forward for league registration.
In the administration section of your Play-Cricket site, go to Site Management>Members, then select Members Database.
Find the member on your list (or by using the search at the top)
If you find the same player listed more than once in your database, match the player records before making the nomination. See 'Duplicate Player Records'
You now need to edit the player's roles to register the player for the league. You must click on the Pencil symbol - Edit Roles.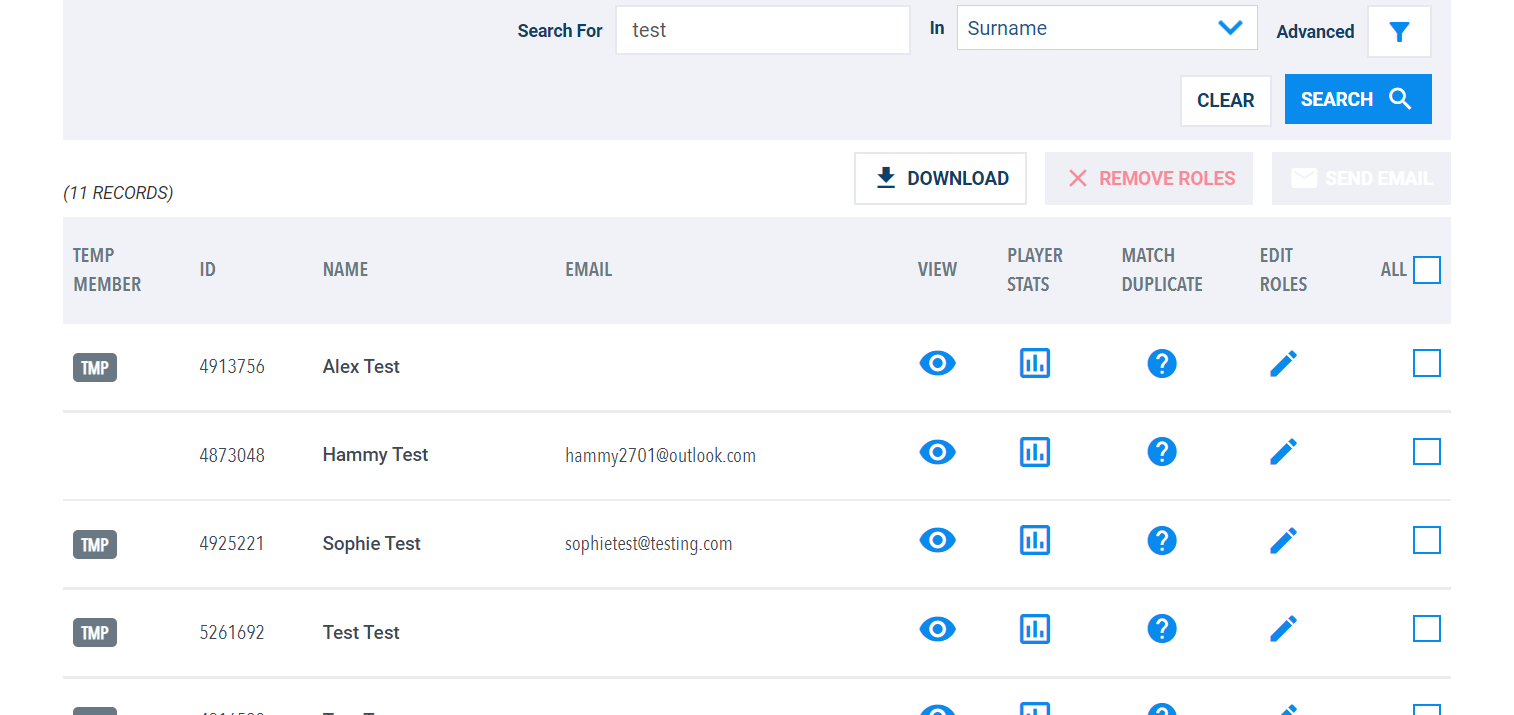 Select the League Registered Players Tab – if you can't see this tab, it means that your league's division does not require player registration.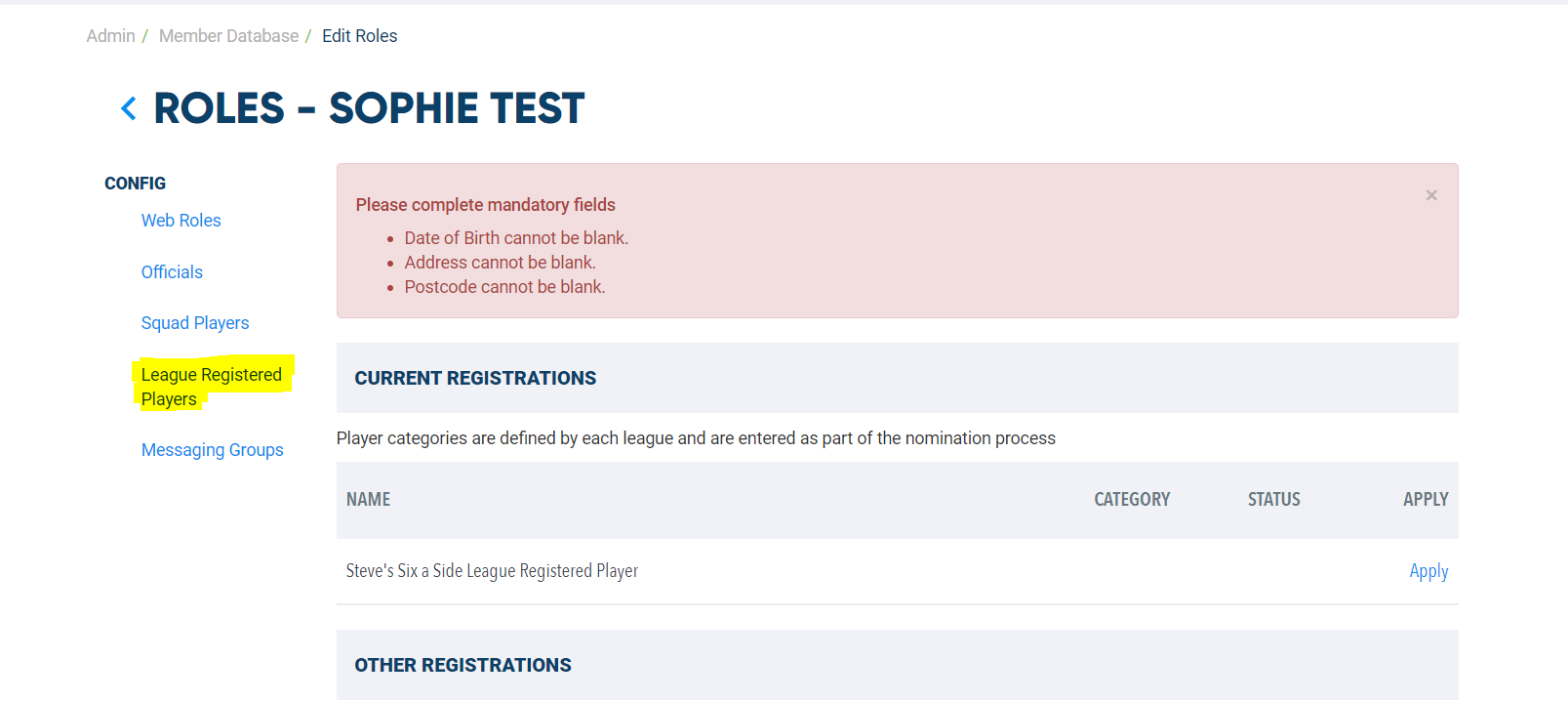 Scrolling down this form will allow you to amend details to register your player.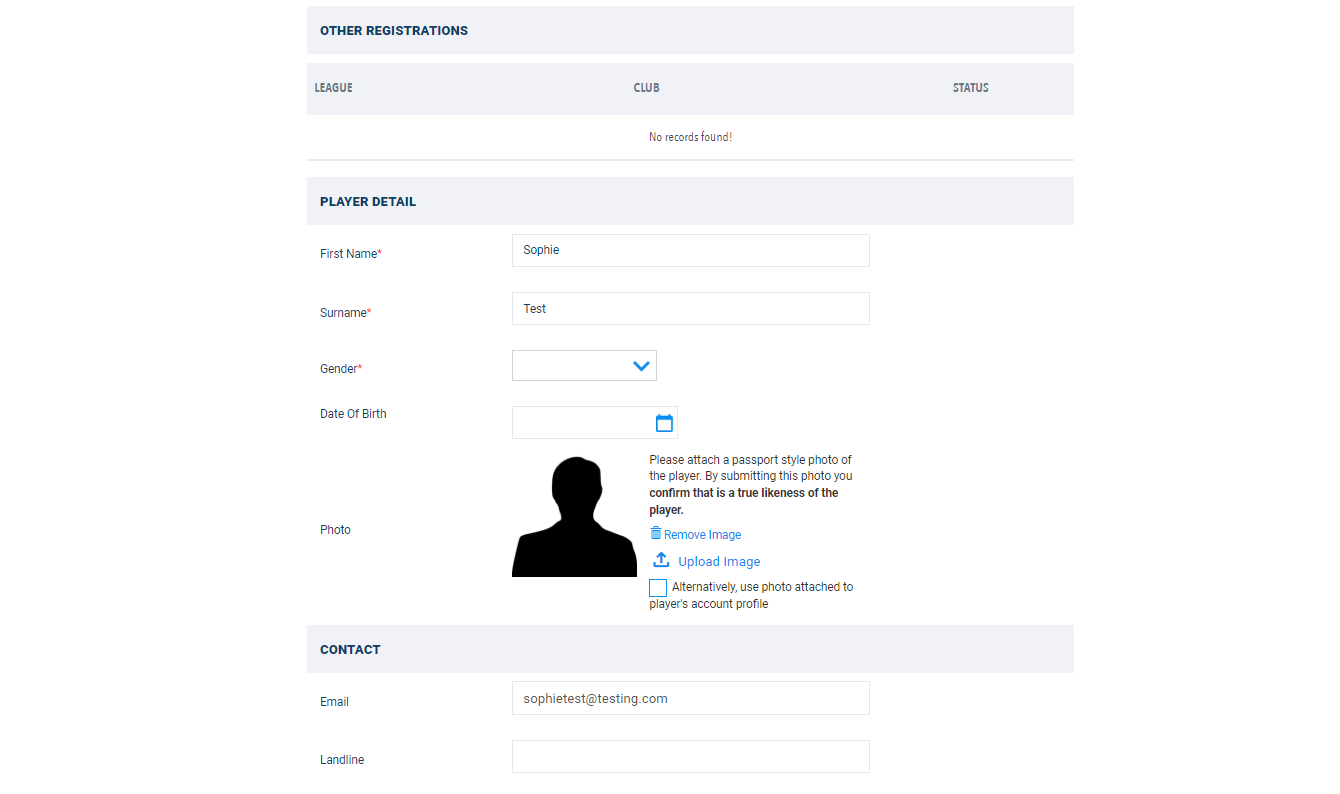 Check that the form is complete.
Required Information =
First Name
Last Name
Email Address
Date of Birth
Address
Postcode


Once complete, click the Save button.
If you have not completed all of the mandatory fields, you will get a 'Please populate mandatory fields' error message.
To register the player with a league:
at the top, under Current Registrations, you will see the leagues available for registration.
Click on Apply for the relevant league.