Withdrawing Teams from A Division Follow
Withdrawing Teams from a Division
If a team has withdrawn from the league, it may be removed from the division, preserving the scorecards for the clubs involved. The league table will be adjusted but you will need to manually adjust the number of teams in the division set up.
The process is illustrated below.
Here is a sample division table in the administration view before the team has been withdrawn.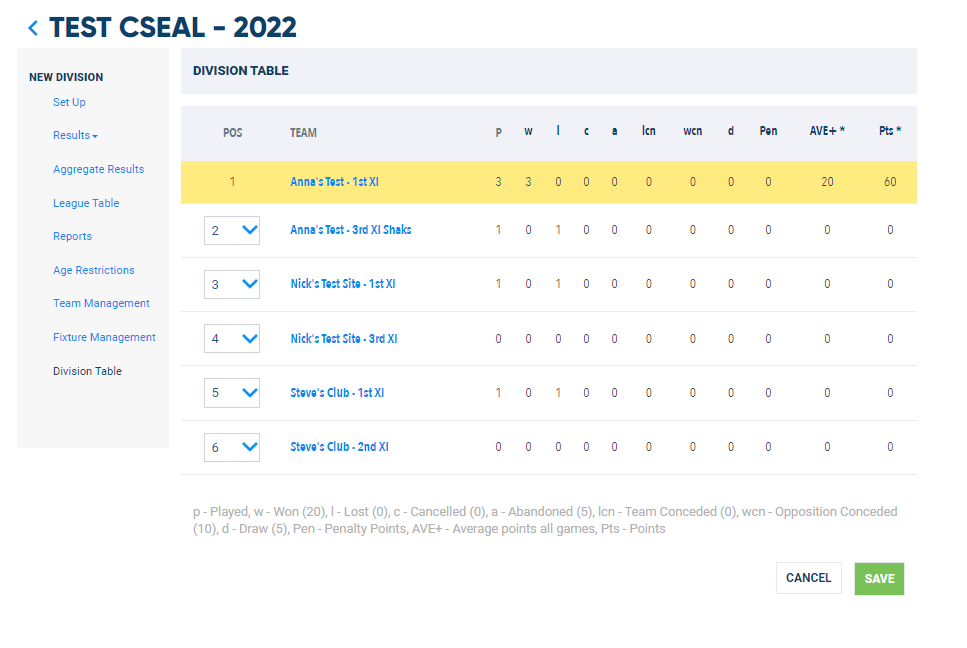 The team withdrawing from the league is Annas test 1st XI. To remove the team, go to Admin>Set up>Competitions>Divisions, and click on the
'Edit' icon by the division that they were in.
Select the 'Team Management' tab', and remove the team from the list of teams by clicking the 'Delete' icon for that team.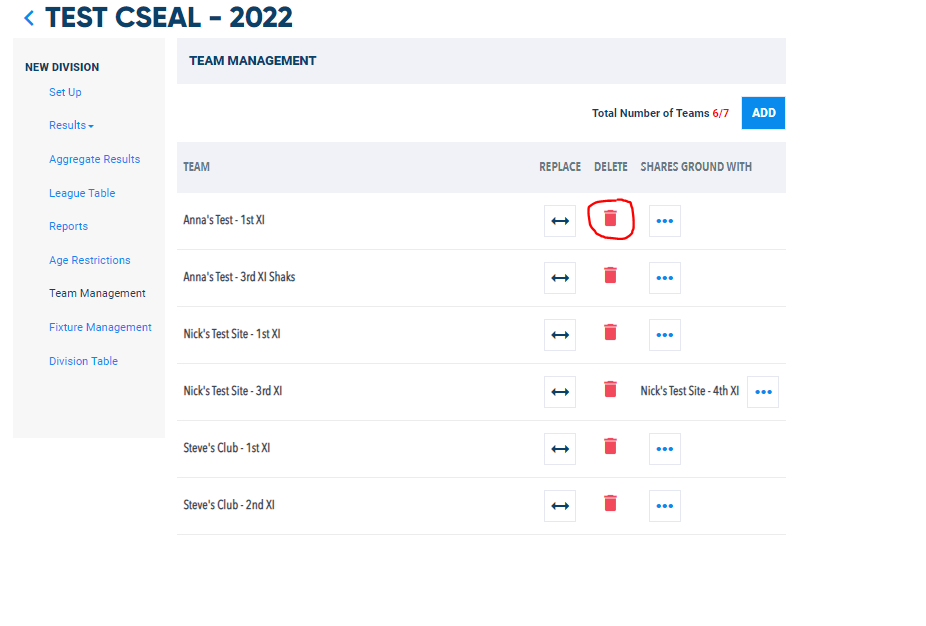 The next screen tells you that removing the team from the division will remove any associated fixtures and results for that team.
Results for matches that have already been played will be converted to
'Friendlies'. A list of the fixtures and results will be displayed for you to review.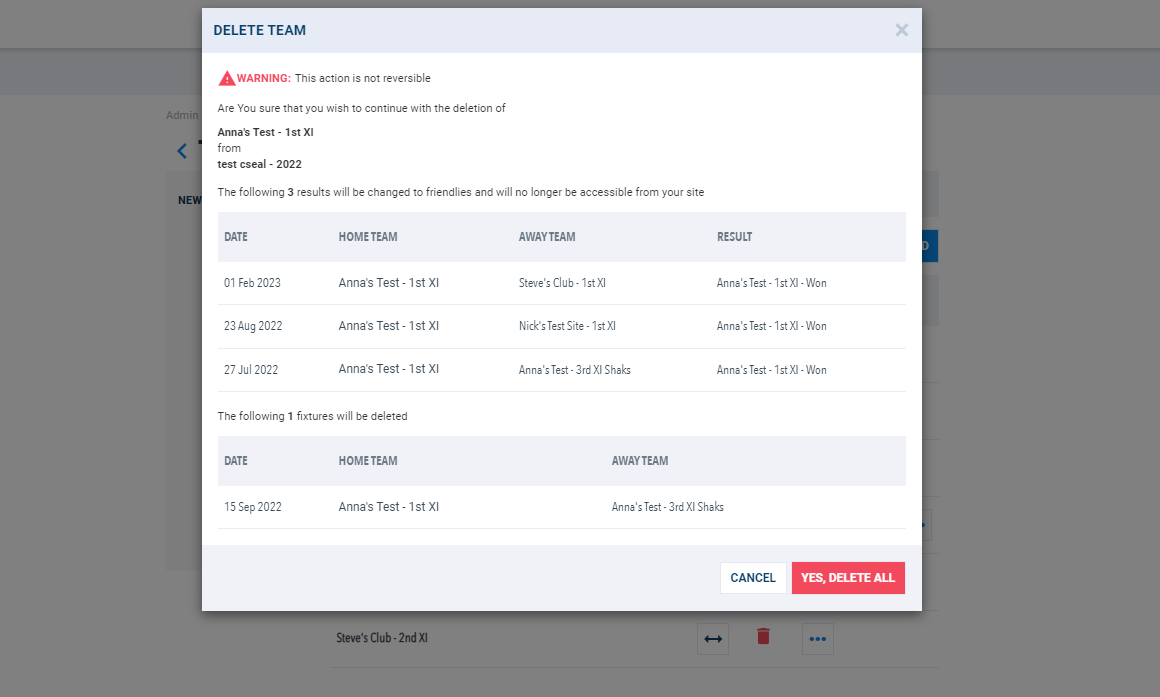 Press yes delete all if you wish to proceed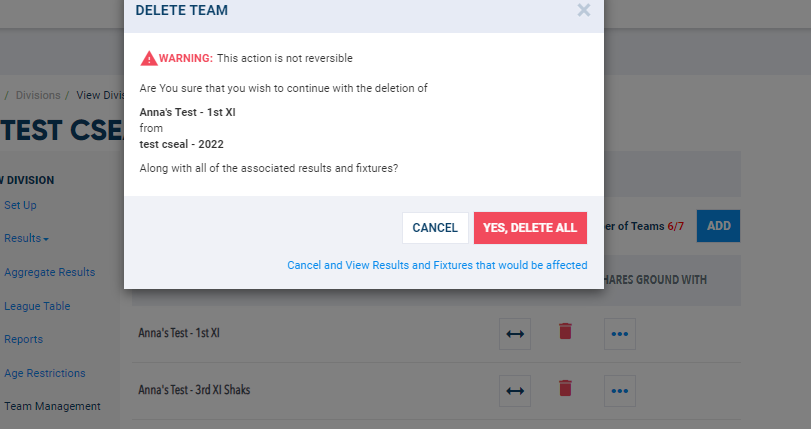 You will then be given another warning Again press yes to proceed or cancel to stop
'Removing' a team but leaving performances intact for league averages.
Some leagues require performances to be left linked to the league site when a team withdraws from a division. In this case the existing functionality isn't appropriate as the games already played are turned into friendlies, as are any outstanding fixtures.
These can either be treated as conceded or a custom win lose or draw could be added to fixtures which have been played and are to be played