Non-match Penalty Points Follow
Leagues sometimes deduct penalty points from a team due to administration infringements e.g. continual late entry of results, incorrect registration of players etc.
There is a section to record these penalty points and the reason for their deduction and these points are taken into account in the league table.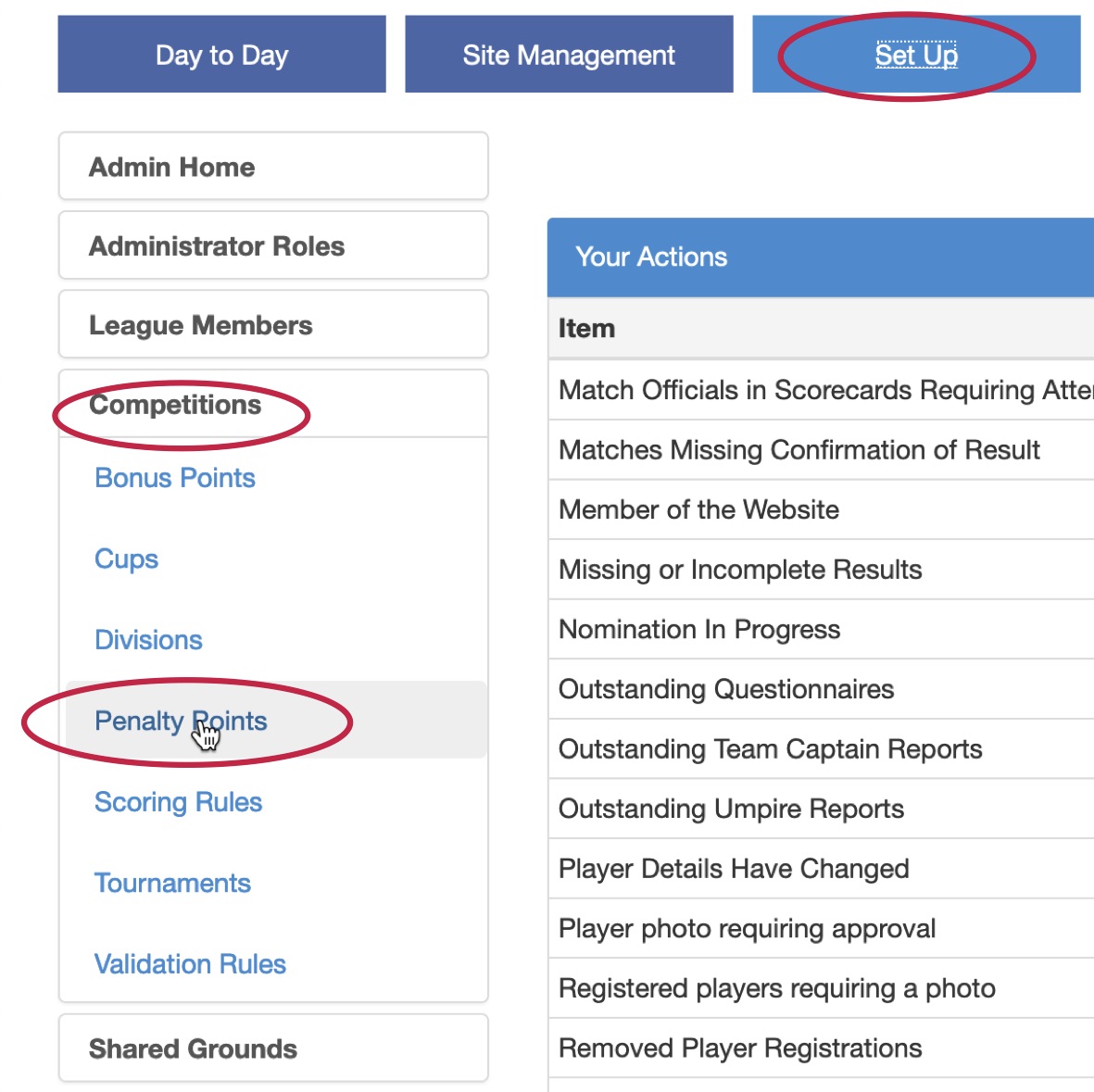 Click the Add button to open the Penalty Point form.

The form to be completed looks like this: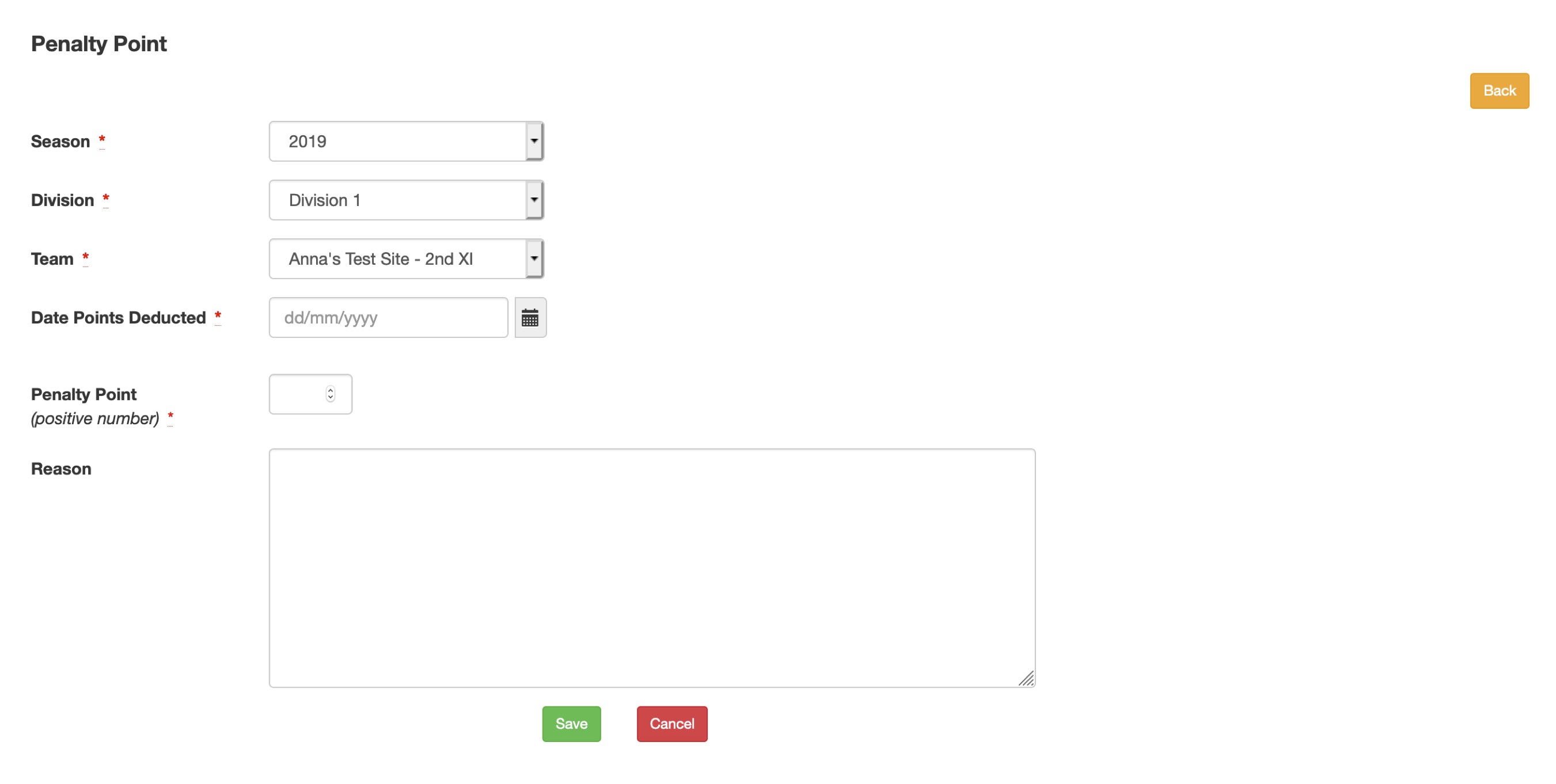 Saving the form will return you to this page:

Any points entered will be added to the league table.