Competition Management - Add Team to Division Follow
The process for a league administrator to select a club / team within their divisions and cups has been simplified. Make a selection from the list of clubs already selected as league members, and then a team belonging to that club. If the relevant team does not exist, the administrator can create it for both active club sites and unclaimed sites.
Divisions – Add Team
From the division's Team Management screen, select the Add button to add a new team to the division.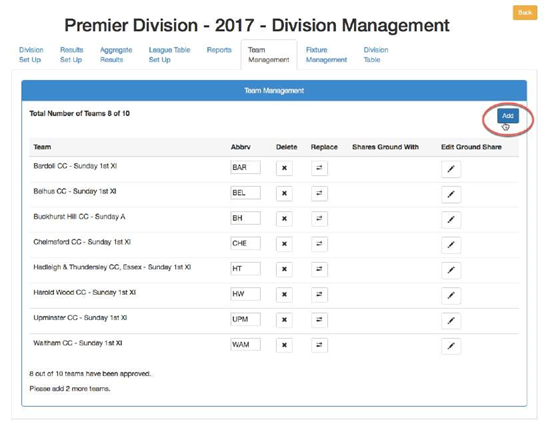 From the Add Team screen, select a club from the drop down list.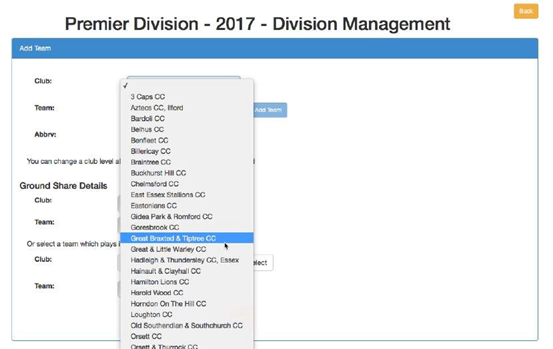 The Team dropdown will display a list of all teams that are not already selected to play in the division.
If the team does not exist, you may use the Add Team button to create a new team.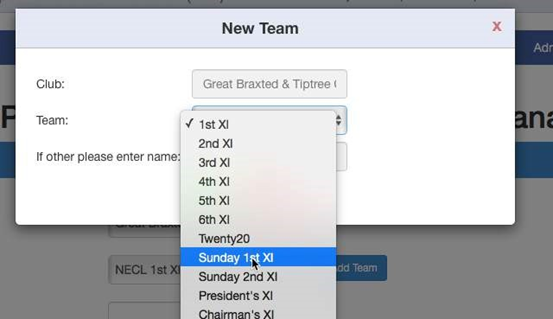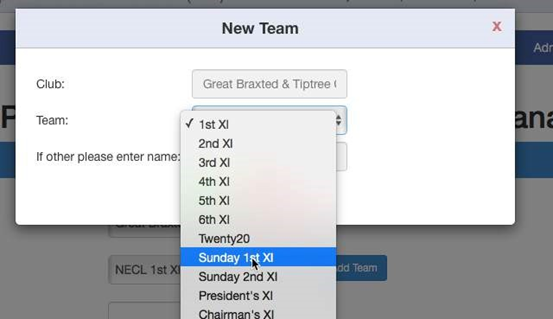 If an abbreviation has been defined when adding the club as a league member, it will appear in the Abbrv: box.
If desired, you may change a club level abbreviation to a team specific one to distinguish one team from another.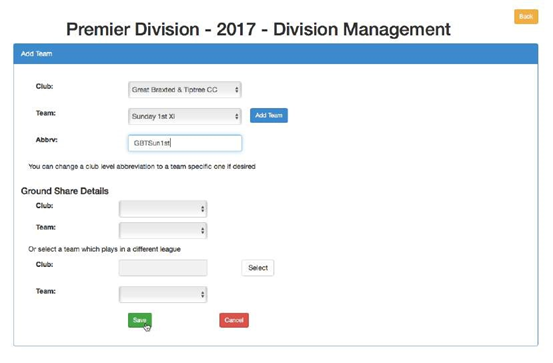 Note:
There is no requirement to define any abbreviation.
An abbreviation may be defined at club level which is used for all teams in that club, or define one for each team which will usually be based on a club level one, so CHE1st, CHE2nd etc.
The abbreviation should appear in the team management screen for that division.
The following screen shot shows a list of teams that have been set up for this division.
The team in red indicates that the site is either unclaimed or pending approval in the Play-Cricket system.
When approved, the teams are displayed in black.